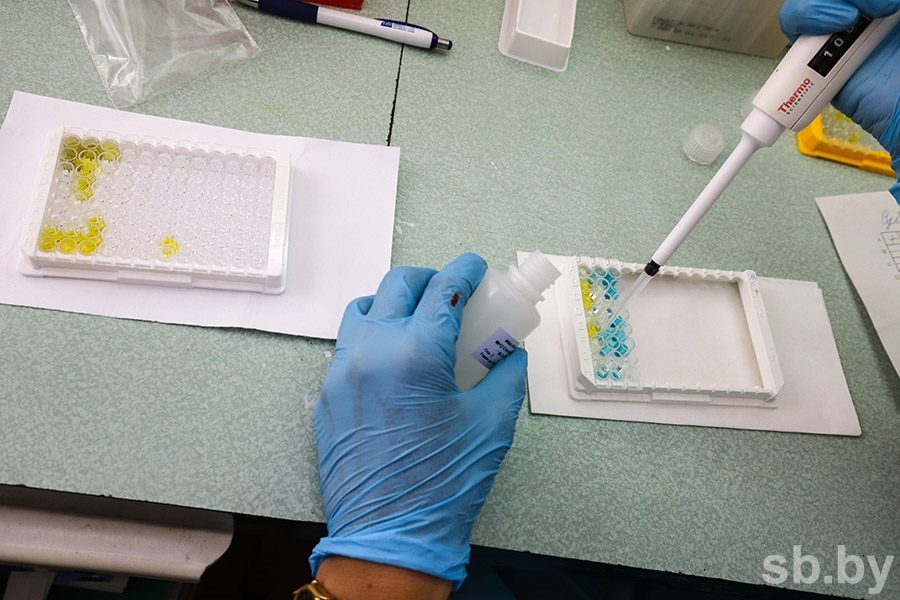 Report
In Minsk, a 22-year-old girl deliberately placed her boyfriend at risk of HIV infection
February 13, 2019
Google translation. For original article in Russian, scroll down.
In Minsk, a 22-year-old girl deliberately placed her boyfriend at risk of HIV infection
The employees of the criminal investigation department of the Frunzensky District Internal Affairs Directorate of Minsk conducted a set of activities to collect materials regarding a 22-year-old Minsk woman, who knew that she had HIV infection and also had sexual intercourse with her partner without contraception.
The official representative of the Frunzensky police department of Minsk, Natalya Oskirko, whom the sb.by correspondent turned to, said:
"This young man and girl were living together. She has known that she has human immunodeficiency virus, since the end of 2017. However, this information was hidden from him. Engaged in sexual intercourse without using contraception. Earlier this girl used drugs intravenously. Recently, the couple spent time in the company of mutual friends, and during the conversation, one of her friends told the young man about his girlfriend being HIV. Then this 28-year-old Minsk resident went to the police.
As a result of a medical examination, it was established that the young man, despite the very high risk, did not become infected with the human immunodeficiency virus. However, the actions of the girl deliberately put him in danger of infection.
Previously, she was not brought to criminal responsibility, but was charged under articles of the Administrative Code for committing petty theft and being in a public place while intoxicated.
---
В Минске 22-летняя девушка заведомо поставила своего парня в опасность заражения ВИЧ-инфекцией
Сотрудники уголовного розыска Фрунзенского РУВД Минска провели комплекс мероприятий по сбору материалов в отношении 22-летней минчанки, которая знала о том, что у нее ВИЧ-инфекция, и при этом вступала в половые отношения со своим сожителем без средств контрацепции.
Официальный представитель Фрунзенского РУВД Минска Наталья Оскирко, к которой обратился корреспондент sb.by, сообщила:
— Этот молодой человек и девушка сожительствовали. Она о том, что у нее вирус иммунодефицита человека, знала с конца 2017 года. Однако от него эту информацию скрывала. Вступала в половую связь, не используя средства контрацепции. Ранее эта девушка употребляла наркотики внутривенно. Недавно пара проводила время в компании общих друзей, и в ходе беседы одна из знакомых рассказала молодому человеку о ВИЧ у его подруги. Затем этот 28-летний минчанин обратился с заявлением в милицию.
В результате медицинского обследования было установлено, что молодой человек, несмотря на очень высокий риск, не заразился вирусом иммунодефицита человека. Однако действия девушки заведомо поставили его в опасность заражения.
В отношении девушки собраны необходимые материалы и переданы в СК. Ранее она к уголовной ответственности не привлекалась, но привлекалась по статьям КоАП за совершение мелкого хищения и нахождение в общественном месте в состоянии алкогольного опьянения.