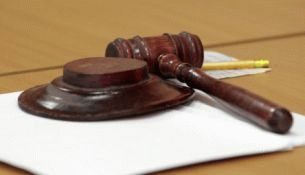 Sentencing
Belarus: drug user who allegedly infected his girlfriend with HIV gets three years in prison
January 15, 2016
Source:
Varjag Mediaholding
Google translation; for original article, please scroll down.
In Pinsk, under the court is a 34-year-old local resident, who lived two years with a woman not notifying her that he was HIV-positive, reported the Brest Regional Investigation Committee. The man was on the register for his drug addiction to opiate drugs since 2001. Of his HIV diagnosis he learned in 2011. Back then he had to give a written notice that he was notified about the criminal liability, if any chance to infect another person. However, in 2013, he met a new mistress, not thinking about safe sexual relationships. During the investigation, the suspect claimed that he had no intention to infect his girlfriend with the deadly virus, even though he knew about this danger. In addition, the man said that before the first sexual contact with the woman he told her about his illness.
The woman learned that she was infected only at the beginning of 2015, and didn't apply to law enforcement authorities at once, but after some time, being in a rage because of a quarrel with a roommate at home. Afterwards, having made peace with the man, she asked not to punish him severely, because he provides her and they have a joint household. By the way, although she did not suffer herself from drug addiction, she is on the register at the Nargology Dispenser as an alcohol addict . As a result, the court decided to sentence the resident of Pinks to 3 years in a penal colony with a reinforced regime. The sentence has not yet entered into force, probably, the man will appeal to a higher court.
---
В Пинске наркомана, заразившего ВИЧ свою сожительницу, осудили на 3 года
Под суд в Пинске попал 34-летний местный житель, два года живший с сожительницей, не оповестивший ее о том, что является ВИЧ-инфицированным, как поведали в Брестском областном УСК. Сам мужчина еще с 2001-го года состоит на учете в наркодиспансере, будучи зависимым от опийных наркотиков. О своем диагнозе ВИЧ он узнал в 2011-м году. Тогда же ему пришлось дать расписку о том, что оповещен об уголовной ответственности, если заразит другого человека. Тем не менее, в 2013-м году пинчанин сошелся с новой сожительницей, не думая о безопасных сексуальных связях. Во время следствия подозреваемый утверждал, что специально свою герл-френд заражать смертельным вирусом вовсе не хотел, хотя знал о подобной опасности. Помимо этого, мужчина заявил, что до первого сексуального контакта с сожительницей рассказал ей о своей болезни.
Сама женщина узнала о том, что инфицирована, лишь в начале 2015-го года, а в правоохранительные органы обратилась не сразу, а через некоторое время, будучи в гневе из-за ссоры с сожителем на бытовой почве. Впоследствии, помирившись с сожителем, она попросила его сильно не наказывать, поскольку она у него находится на содержании, у них совместное хозяйство. Кстати, сама пострадавшая хоть и не является наркоманкой, однако в наркодиспансере на учете состоит, как алкоголезависимая. В итоге судом принято решение приговорить пинчанина к 3 годам исправительной колонии усиленного режима. Приговор в силу пока не вступил, вероятно, его будут обжаловать в суде высшей инстанции.