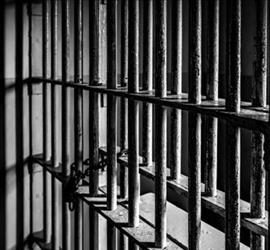 Sentencing
Seven years in prison for a man living with HIV
December 19, 2018
Source:
The Journal de Montreal
Google translation. Scroll down for original article in French
The man had unprotected sex
A 60-year-old from Longueuil was given seven years in prison yesterday for having unprotected sex with three women, without mentioning that he had HIV.
Between 2000 and 2014, X attended the three victims during periods of varying lengths.
The 64-year-old man has had several unprotected sex with these ladies, without ever revealing that he knew he had HIV since at least 1995.
X neglected to take his medication and failed to attend several medical appointments, making his viral load very high.
One of the victims contracted the virus. Another is also affected, but it was not possible to prove before the court that it was the accused who had infected her.
The three women would never have consented to having full sex without condoms if they had been informed of X's medical condition, according to the agreed summary of facts in court.
Two of them even questioned the accused by seeing unusual spots on his body, which he attributed to bed bug bites.
Harassment
In July, X pled guilty to serious sexual assault charges that endangered the lives of the three ladies.
He also admitted to harassing and assaulting his last companion during the break-up.
"I hope that these ladies will be able to find some peace of mind and get healthy despite the criminal acts committed against them," said Judge Julie-Maude Greffe Wednesday at the courthouse in Longueuil.
"Mr. X has become very aware of the seriousness of his actions," said Marylie Côté, defense.
Detained since his arrest in April 2015, the accused has less than two years to serve.
Upon leaving prison, X will have to disclose to the authorities all his associates for three years.
Published on December 20, 2018 in The Journal de Montreal
————————————————
Sept ans de prison pour un porteur du VIH
L'homme a eu des relations sexuelles non protégées
Un sexagénaire de Longueuil a écopé hier de sept ans de détention pour avoir eu des relations sexuelles non protégées avec trois femmes, sans leur mentionner qu'il était atteint du VIH.
Entre 2000 et 2014, X a fréquenté les trois victimes pendant des périodes de durée variable.
L'homme maintenant âgé de 64 ans a eu plusieurs relations sexuelles non protégées avec ces dames, sans jamais dévoiler qu'il se savait atteint du VIH depuis au moins 1995.
X négligeait de prendre ses médicaments et omettait de se présenter à plusieurs rendez-vous médicaux, faisant en sorte que sa charge virale était très élevée.
L'une des victimes a contracté le virus. Une autre en est également atteinte, mais il n'a pas été possible de prouver devant la cour que c'était l'accusé qui l'avait infectée.
Les trois femmes n'auraient jamais accepté d'avoir des relations sexuelles complètes sans préservatifs si elles avaient été informées de l'état de santé de X, d'après le résumé conjoint des faits déposé devant le tribunal.
Deux d'entre elles ont même questionné l'accusé en voyant des taches inhabituelles sur son corps, que celui-ci a attribuées à des morsures de punaises de lit.
Harcèlement
En juillet, X a plaidé coupable à des accusations d'agression sexuelle grave ayant mis en danger la vie des trois dames.
Il a également reconnu avoir harcelé et commis des voies de fait à l'égard de sa dernière compagne lors de la rupture.
« J'ose espérer que ces dames-là vont pouvoir retrouver une certaine paix d'esprit et retrouver la santé malgré les actes criminels commis à leur endroit », a souligné la juge Julie-Maude Greffe mercredi, au palais de justice de Longueuil.
« M. X a pris grande conscience de la gravité de ses gestes », a fait valoir Me Marylie Côté, de la défense.
Détenu depuis son arrestation en avril 2015, il reste moins de deux ans à purger à l'accusé.
---
À sa sortie de prison, X devra divulguer aux autorités toutes ses fréquentations pendant trois ans.