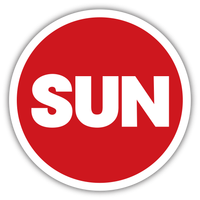 Charged
March 2, 2009
A former male sex worker who helped other young men get off the Toronto streets, and whose life and work was highlighted in a CBC Radio documentary, has been arrested and charged with aggravated sexual assault (for HIV exposure) after a former male sexual partner searched for his name on the internet and discovered he was HIV-positive.
According to reports in the Toronto Sun and Hamilton Spectator, it is alleged that the man had not disclosed his HIV status prior to unprotected sex, although the complainant is not HIV-positive.
He was arrested last week in Nova Scotia, and returned to Hamilton, Ontario – where Johnson Aziga is currently on trial – where he was charged with aggravated sexual assault and released on bail last Thursday.
Hamilton police are now actively fishing for more complainants; they are asking anyone who had sex with the man since 2003 (when he was diagnosed) to contact them. Both papers have provided plenty of information to help the police with this extremely unethical request, which is disguised as a public health message.
Hamilton Police sexual assault branch Det. Duncan McCulloch is urging anyone who had relations with [xxxx], who lived in Toronto until 2008, to get checked to determine if they had been exposed.
McCulloch stressed anyone who had intimate contact with the suspect to undergo medical tests.
"Go to a doctor. Let me make that absolutely clear," he said. "Get yourself checked first and if they want to make a complaint, I'll certainly be the fellow to do whatever it needs to do the investigation.
"If it's outside my jurisdiction, I'll get them to who they need to be," he said.
McCulloch can be reached at xxx-xxxx-xxx.
"I believe it to be very serious," McCulloch said. "Anyone who may have had intimate contact with [….] could have been exposed to HIV and may not know it."