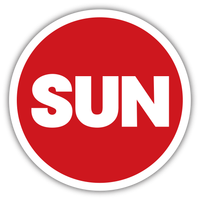 Sentencing
May 15, 2009
A man whose HIV status is unclear was jailed for eight months in Edmonton, Canada, after he pleaded guilty to three counts of assault with a weapon for threatening two shopping mall security guards and a police officer with a needle that he claimed was infected with HIV.
According to the Edmonton Sun, the man, who also pleaded guilty to lesser charges of two counts of possession of stolen property, has drug and alcohol problems.
[He] was approached by two security guards after being observed by security trying to break into a car in the mall's parking lot. When told he was being put under arrest, [he] said he had needles in his pocket that were infected with the HIV virus and then pulled one out. A city police officer then showed up and twice told him to put the needle down before attempting to take him down. [He] again brandished the needle and warned it contained the deadly virus and the officer jumped back. [He] then fled on foot, court heard. He was later nabbed by police.

[…]

Judge Terry Matchett called the Dec. 21 incident at Kingsway Garden Mall a "gravely significant" matter. "When he threatened to use a needle infected with the HIV virus on security officers and later on a police officer, it must have been a very difficult situation for them and requires a sentence that is a deterrent on others," said Matchett.
The man's lawyer also "conceded his threats involving the use of a needle supposedly containing a deadly virus were aggravating."