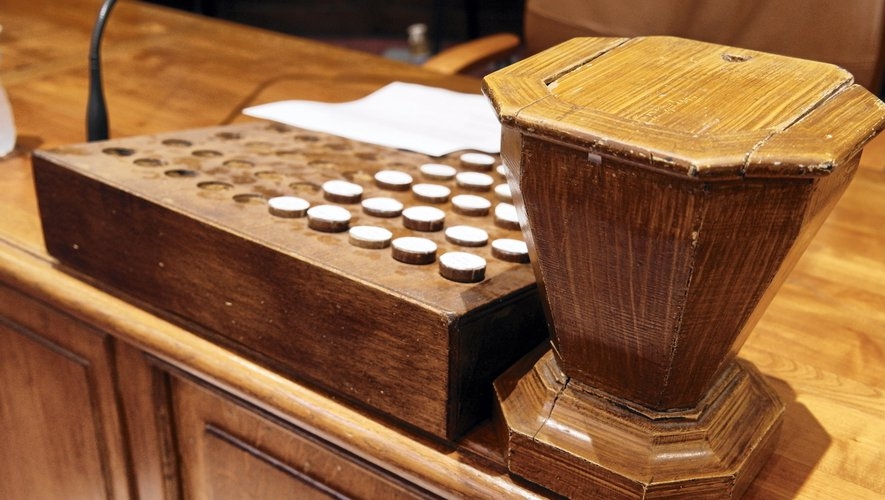 Sentencing
November 26, 2021
Automated translation via Deepl.com - For original article in French, please scroll down
Montpellier: 10 years in prison for the sinister gigolo who infected and ruined his partners
X was found guilty of having transmitted the HIV virus to A., a retired woman, but was acquitted, for the benefit of the doubt, in the case of F., whose lover he was. He was also found guilty of having abused G.'s weakness, having pushed her to spend €80,000 in a few months.
Are we going to try someone in criminal court tomorrow who passed on Covid because he shook hands or didn't put on his mask? Perhaps, but then it will have to be shown that they knew they had the Covid and wanted to pass it on.
In the criminal court of Herault, Josy-Jean Bousquet and Fanny Laporte pleaded on Thursday 25 November for the acquittal of x, the 58-year-old man who was prosecuted for having transmitted the HIV virus to several of his sexual partners.
If I could sing, I would sing I am just a gigolo," insisted M. Bousquet, who wanted to play down the seriousness of the damage suffered by the victims. Financial collapse (some have lost up to 150,000 euros in a few months), psychological or psychiatric collapse.
In six months, my mother gained ten years," said the son of G., with whom the accused lived for six months.
At the beginning, I was in great shape, happy and content," says this retired woman suffering from bipolar disorder, who was 67 years old when she met him in a discotheque in Béziers, in April 2016. He was kind, charming, he did the housework. She gave him her chequebook and bank card. He planned stays in luxury hotels, without telling me that it was at my expense. By September, 120,000 euros had been squandered.
This is a case of unscrupulousness. I knew she was bipolar, but she agreed to pay," said the defendant.
This case is about the absence of scruples, both sentimentally and sexually," insisted the public prosecutor André Dutil.
He admitted that he had been an AIDS carrier since 1983, that he had multiple sexual partners and that he never told them that he was a carrier of the AIDS virus. Today's case may be just the tip of the iceberg.
For the public prosecutor, a sentence of eight years, out of the fifteen incurred, is needed to punish this sinister gigolo with a devastating career. The verdict, two hours later: acquitted with the benefit of the doubt for having contaminated F., found guilty for A.'s seropositivity, he is sentenced to ten years in prison.
---
X est reconnu coupable d'avoir transmis le virus du VIH à A., une retraitée, mais est acquitté, au bénéfice du doute, pour le cas de F., dont il fut l'amant. Il est aussi reconnu coupable d'avoir abusé de la faiblesse de G., qu'il a poussée à dépenser 80 000 € en quelques mois.
Est-ce que demain on va juger à la cour criminelle quelqu'un qui a transmis le Covid, parce qu'il a serré la main ou n'a pas mis son masque? Peut-être, mais il faudra alors démontrer qu'on savait qu'on avait le Covid et qu'on voulait le transmettre.
À la cour criminelle de l'Hérault, Me Josy-Jean Bousquet et Fanny Laporte ont plaidé jeudi 25 novembre l'acquittement de X, cet homme de 58 ans, poursuivi pour avoir transmis le virus du VIH à plusieurs de ses partenaires sexuels.
Si je savais chanter, je vous chanterai I am just a gigolo insiste le bâtonnier Bousquet, qui veut dédramatiser un dossier marqué par la lourdeur des dégâts subis par les victimes. Débâcle financière (certains ont perdu jusqu'à 150 000 € en quelques mois), effondrement psychologique ou psychiatrique.
En six mois, ma mère a pris dix ans raconte le fils de G., chez qui l'accusé a vécu six mois.
Au début, j'étais en pleine forme, heureuse et contente précise cette retraitée souffrant de troubles bipolaires, qui avait 67 ans lorsqu'elle l'a rencontré dans une discothèque de Béziers, en avril 2016. Il était gentil, charmant, il faisait les tâches ménagères. Elle lui a confié son chéquier et sa carte bancaire. Il a planifié des séjours dans des hôtels de luxe, sans me dire que c'était à mes frais. En septembre, 120 000 euros avaient été dilapidés.
Ce dossier est celui de l'absence de scrupules. Je savais qu'elle était bipolaire, mais elle était d'accord pour payer répond l'accusé.
Ce dossier est celui de l'absence de scrupules, sur le plan sentimental comme sur le plan sexuel insiste l'avocat général André Dutil.
Il a reconnu qu'il était porteur du sida depuis 1983, qu'il avait de multiples partenaires sexuels et qu'il ne leur a jamais dit qu'il était porteur du virus du sida. Le dossier d'aujourd'hui n'est peut-être que la face émergée de l'iceberg.
Pour le ministère public, il faut une peine de huit ans, sur les quinze encourus, pour sanctionner ce sinistre gigolo au parcours dévastateur. Verdict, deux heures plus tard : acquitté au bénéfice du doute pour avoir contaminé F., reconnu coupable pour la séropositivité d'A., il est condamné à dix ans de réclusion criminelle.
Trial
Man on trial for transmitting HIV to two women whom he also ruined
November 24, 2021
Translation via Deepl.com. For article in French, please scroll down.
X, 58, is also being prosecuted for abusing the frailty of a man with whom he had a romantic relationship, and who he pushed to spend nearly €100,000. The accused, who contracted the HIV virus in Parisian gay circles in the 1980s, faces 15 years in prison.
He is alleged to have infected at least two people with the HIV virus and is suspected of having ruined several of his successive love partners. The criminal court of the Hérault department is examining this Wednesday 24 November the atypical life of a 58-year-old man, who seems to have lived for years with fragile people, without warning them of his HIV-positive status, contracted in the 1980s in Parisian gay circles.
In a relationship with a depressed woman after having been her brother's lover
X is being prosecuted for infecting a resident of Béziers, suffering from bipolar disorder, with whom he had moved a week after meeting her in a discotheque, and then a very depressive woman from Villeneuve-Loubet, in the Alpes-Maritimes: he had become a couple with her, after having been the lover of her brother, met on Meetic.
He was the lover of her brother, met on Meetic. Furniture, cars, glasses and luxury clothes: each time, he would have very quickly squandered the savings of his partners who fell under his influence, according to the accusation.
"I never gave him anything, he helped himself. He is a smooth talker, a swindler, a liar," said Jean, who lived with him as a couple in the Herault region of France, and estimates that he lost more than €100,000 in a few months.
The accused, who is facing 15 years in prison, denies being the cause of the HIV-positive status of his two former lovers. "My client says that because of his treatment, he can no longer transmit HIV," said Fanny Laporte. "We are dealing with a technical case, where there has never been the slightest violence. Verdict on Friday.
---
X, 58 ans, est également poursuivi pour avoir abusé de la fragilité d'un homme avec qui il a entretenu des relations amoureuses, et qu'il a poussé à dépenser près de 100 000 €. L'accusé, qui avait contracté le virus du VIH dans les milieux gays parisiens dans les années 80, encourt 15 ans de prison.
Il aurait contaminé au moins deux personnes, en leur transmettant le virus du VIH, et est soupçonné d'avoir ruiné plusieurs de ses partenaires amoureux successifs. La cour criminelle départementale de l'Hérault se penche ce mercredi 24 novembre sur le parcours atypique d'un homme de 58 ans, qui semble avoir vécu depuis des années aux crochets de personnes fragiles, sans les prévenir de sa séropositivité, contractée dans les années 80 dans les milieux gays parisiens.
En couple avec une femme dépressive après avoir été l'amant de son frère
X est poursuivi pour avoir contaminé une habitante de Béziers, souffrant de troubles bipolaires, chez qui il s'était installé une semaine après l'avoir rencontrée en discothèque, puis une femme très dépressive de Villeneuve-Loubet, dans les Alpes-Maritimes : il s'est mis en couple avec elle, après avoir été l'amant de son frère, rencontré sur Meetic.
Meubles, voitures, lunettes et vêtements de luxe : à chaque fois, il aurait très vite dilapidé les économies de ses partenaires tombés sous son emprise, selon l'accusation.
"Je ne lui ai jamais rien donné, il se servait lui-même. C'est un beau parleur, un escroc, un menteur" a indiqué Jean, qui a vécu en couple avec lui dans l'Hérault, et estime avoir vu s'envoler en quelques mois plus de 100 000 €.
L'accusé, qui encourt 15 ans de prison conteste être à l'origine de la séropositivité de ses deux anciennes amantes. "Mon client indique qu'à cause de son traitement, il ne peut plus être transmettre le VIH", indique Me Fanny Laporte. "Nous sommes dans un dossier technique, où il n'y a jamais eu la moindre violence". Verdict vendredi.