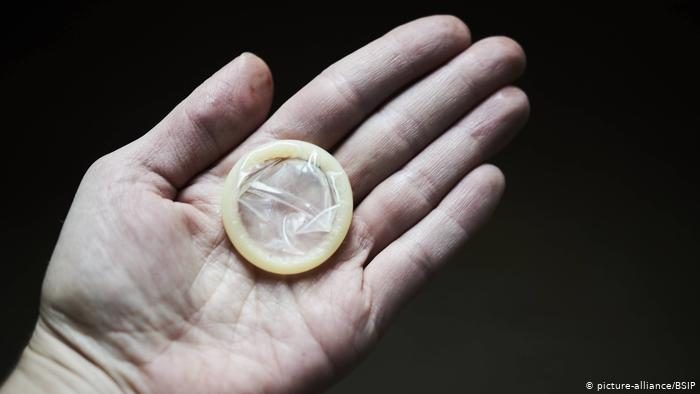 Sentencing
German policeman jailed for condom "stealthing"
December 18, 2018
Stealthing is the practice of removing a condom midway through intercourse and concealing it. The ruling was the first of its kind and made possible by the reform of Germany's Sex Crime Law to incorporate consent.
A Berlin man was sentenced to eight months in prison and suspended from his job as a policeman, on probation, for removing his condom during a sex act without the woman's consent. The 37-year-old man was also fined €3,000 ($3,400).
The offense, which has been dubbed "stealthing," took place at the man's home in November 2017. According to German daily newspaper Bild, the 26-year-old woman had "explicitly requested" that the man wear a condom.
He is said to have removed the contraceptive during intercourse and continued the act without it. It was not until he had ejaculated that the woman realized what had happened, Bild reported.
She allegedly left the apartment enraged, concerned about the possibility of contracting a sexually transmitted disease and becoming pregnant. She received an apology text by phone from the 37-year-old the next day, in which he excused himself for his "stupid behavior."
The man defended himself by saying that the condom had torn in the midst of the act, which prompted him to remove it.
A court spokeswoman said she was not aware of any other ruling of its kind, which would make this the first conviction for "stealthing" in Germany.
Not considered rape
Prosecuting "stealthing" was made possible thanks to the 2016 reform of the German Sexual Crime Law, which allowed for consent to weigh into a claim of sexual assault. In this case, the woman did not consent to sex without a condom and could successfully bring the charges.
But the judges stopped there, ruling that although the "stealthing" was non-consensual, the sex act itself was. This was an important factor, as the man would have faced two years in prison if found guilty of rape.
Such a conviction would have permanently stripped him of his job as a police officer and resulted in the loss of his pension benefits.
Nonetheless, the 37-year-old has chosen to appeal the verdict. According to German magazine Der Spiegel, his appeal will now be sent to a regional court or a Berlin appellate court.