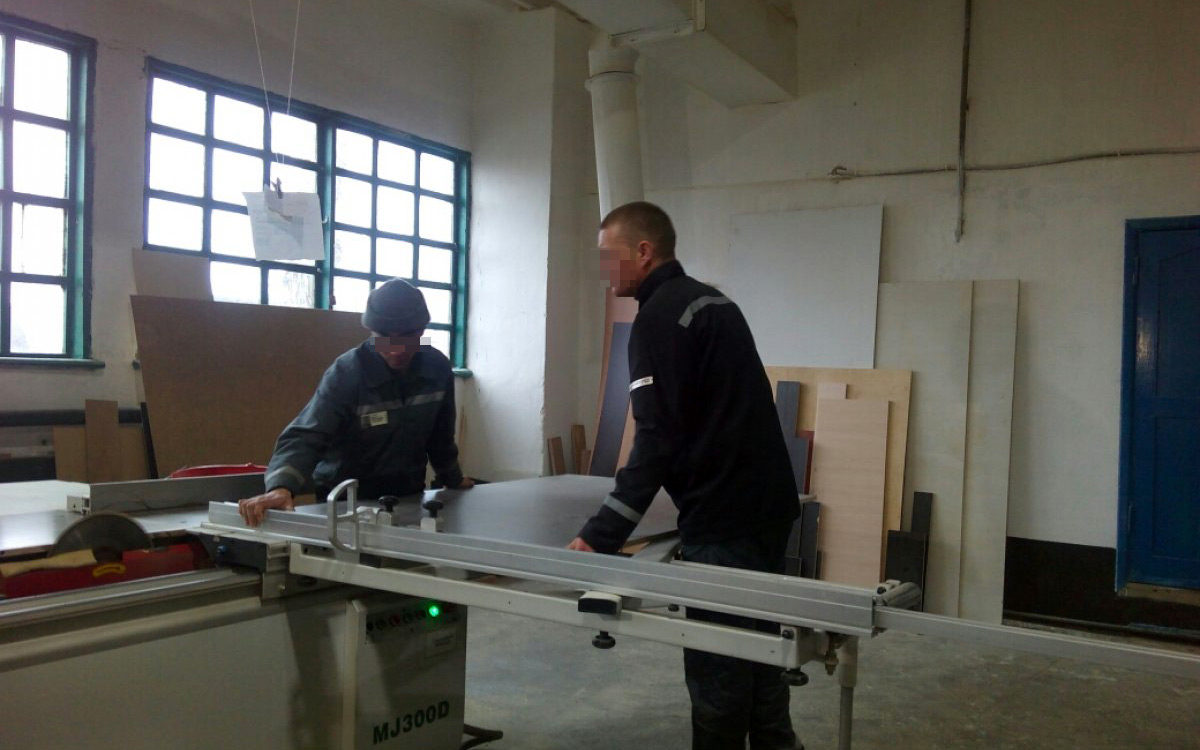 Report
Police investigate massive HIV infection in colony near Karaganda
January 31, 2020
Google translation, scroll down for article in Russian
Police opened a criminal case on the fact of HIV infection in 11 prisoners of the AK-159/20 colony settlement located in the Karaganda region, Astana television channel reported .
According to the investigation, inmates held in a sparing regime could become infected while working in the nearest settlements. Also, the version that the infection could be intentional is not ruled out.
The Karaganda AIDS Center, in turn, suggested that prisoners could become infected through drug use. "To date, the fact of HIV infection among convicts in 11 people through injecting drugs has been established. All these convicts are special contingent, they are employed. Infection occurred outside the colony. At the places of employment. They had random connections through an injection route of transmission, "said Maria Nurtazina, head of the epidemiological department of the Karaganda regional AIDS center.
Doctors also suggest that prisoners could become infected at different times.
The regional department of the Criminal Executive Committee began an internal investigation into this matter. According to the channel's information, it is planned to publish its results in February. At the moment, all infected receive help at the AIDS center.
---
Полиция расследует массовое заражение ВИЧ в колонии под Карагандой
Полицейские завели уголовное дело по факту заражения ВИЧ 11 заключенных колонии-поселения АК 159/20, расположенной в Карагандинской области, сообщает телеканал «Астана».
По версии следствия, заключенные, содержащиеся в щадящем режиме, могли заразиться во время работы в ближайших населенных пунктах. Также не исключена версия о том, что заражение могло быть намеренным.
В карагандинском центре СПИД в свою очередь предположили, что осужденные могли инфицироваться при употреблении наркотиков. «На сегодняшний день установлен факт заражения ВИЧ-инфекцией среди осужденных у 11 человек через инъекционное введение наркотиков. Все эти осужденные — спецконтингент, они трудоустроены. Заражение произошло вне колонии. На местах трудоустройства. У них были случайные связи через инъекционный путь передачи», — рассказала заведующая эпидемиологическим отделом Карагандинского областного центра СПИД Мария Нуртазина.
Медики также предполагают, что заключенные могли инфицироваться в разное время.
В региональном департаменте Комитета уголовно-исполнительной системы начали служебное расследование по этому поводу. Его результаты, по информации телеканала, планируют обнародовать уже в феврале. На данный момент все зараженные получают помощь в СПИД-центре.