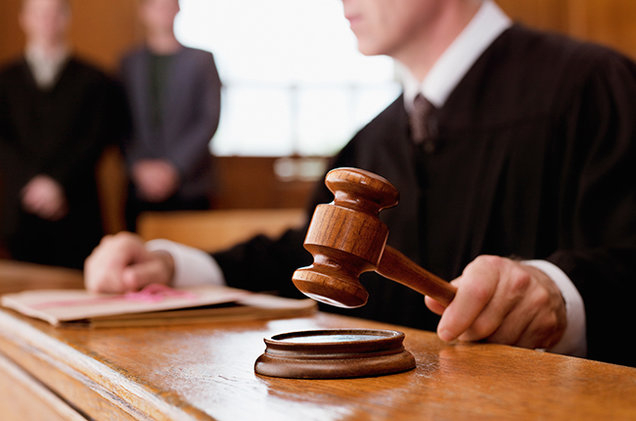 Report
Singer accused of transmitting HIV to a former escort
December 12, 2020
Google translation - For original article in Spanish, please scroll down
In an interview with the Mexican media TV Notes, a man identified as "Josh", 35 years old and who worked as an "escort" assured that X, transmitted HIV to him.
In addition, he indicated that he filed a lawsuit against the artist for justice to be done, as indicated in the interview .
"Josh" told the Mexican media that in 2016, he and the woman he lived with went through a difficult economic situation, for which he decided to work as an "escort."
During that time, the man assured that X was one of his clients. "In October of that year, he wrote to me on the app and told me to send him photos of my member. When I sent them to him, he asked me to come to his house, "Josh said.
In addition, he affirms that he went several times to X's house in Mexico City to have sex and that after several encounters the actor convinced him not to use a condom. It was then that the singer would have infected him with HIV.
"At first yes, but later he convinced me to take off the condom. I asked him if he was 'clean', if he did not have HIV or any sexually transmitted disease, but he was offended and replied that there was nothing to worry about. He offered me an extra 500 pesos for doing so and I accepted, "he said.
When the man changed jobs, he was asked to take several medical tests, including an HIV test. «I had already noticed that strange things happened to me. Suddenly I had a fever and I got sick from everything very often. Two weeks later, they called me from epidemiology and they informed me that I was HIV-positive, "he says in the interview.
"I felt like the world was closing in on me," Josh said. "Then I thought about who could have infected me, because I only did it without protection with three people. I immediately discarded X and wrongly blamed someone else, I confronted him and we ended up in the Public Ministry, and the worst thing is that he did not even have HIV! ", He adds.
After the suspicions, the man claims to have contacted M, the singer's ex-partner, who would have confirmed that he was a carrier of HIV.
"He asked me if I had had sex with X and if we had taken care of each other, because he knew that X was a carrier of HIV. At that moment the world came back to me, and I confirmed that he infected me ".
Josh said that he filed a lawsuit against the artist and that he wants him to go to jail.
Before these statements, the actor responded through Instagram stories to these accusations.
"You can't go through life clearing up rumours and gossip. Let them think what they want and that's it ", the artist wrote in the stories.
In addition, he published two photos of him, on the same social network, in which he wrote: "If they speak ill of you, it means that you're doing well" and "It all depends on the glass you look at."
---
En una entrevista al medio mexicano TV Notas, un hombre identificado como «Josh», de 35 años y quien trabajó como «escort» aseguró que X le transmitió el VIH.
Además, indicó que entabló una demanda en contra del artista para que se haga justicia, según indica en la entrevista.
«Josh» declaró al medio mexicano, que en el año 2016, él y la mujer con la que vivía pasaron por una difícil situación económica, por lo que decidió trabajar como «escort».
Durante ese tiempo, el hombre aseguró que X fue uno de sus clientes. "En octubre de ese año, él me escribió por la app y me dijo que le mandara fotos de mi miembro. Cuando se las mandé, me pidió que fuera a su casa", señaló Josh.
Además, afirma que fue varias veces a la casa de X en Ciudad de México a tener relaciones sexuales y que después de varios encuentros el actor lo convenció de no usar condón. Fue entonces cuando el cantante le habría contagiado de VIH.
"Al inicio sí, pero después me convenció de quitarme el condón. Le pregunté si estaba 'limpio', si no tenía VIH o alguna enfermedad de transmisión sexual, pero se ofendió y me respondió que no había nada de qué preocuparme. Me ofreció 500 pesos extra por hacerlo así y acepté", comentó.
Cuando el hombre cambió de trabajo le pidieron realizarse varios análisis médicos, entre ellos la prueba del VIH. «Yo ya había notado que me pasaban cosas raras. De repente me daba fiebre y me enfermaba de todo muy seguido. Dos semanas después, me llamaron de epidemiología y me informaron que era seropositivo», manifiesta en la entrevista.
"Sentí que el mundo se me venía encima", dijo Josh. "Luego, pensé en quién pudo haberme contagiado, pues solo lo hice sin protección con tres personas. A X lo descarté de inmediato y erróneamente culpé a otra persona, lo enfrenté y terminamos en el Ministerio Público, ¡y lo peor es que él ni siquiera tenía VIH!", añade.
Tras las sospechas, el hombre dice haber contactado a M, expareja del cantante, quien le habría confirmado que el integrante era portador de VIH.
"Me preguntó si había tenido sexo con X y si nos habíamos cuidado, porque él sabía que X era portador del VIH. En ese momento se me volvió a venir el mundo encima, y confirmé que él me contagió".
Josh señaló que entabló una demanda en contra del artista y que su deseo es que vaya a la cárcel.
Ante estas declaraciones, el actor respondió por medio de las historias de Instagram a estas acusaciones.
"Uno no puede ir por la vida aclarando rumores y chismes. Que piensen lo que les de la gana y ya", escribió el artista en las historias.
Además, publicó dos fotos suyas, en la misma red social, en las que escribió: «Si hablan mal de ti , significa que vas bien» y «Todo depende del cristal con que se mira».