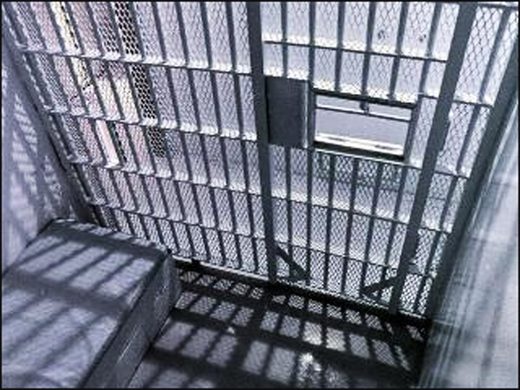 Appeal won
Former Barrie, Ont. woman's conviction for HIV non-disclosure overturned
August 31, 2022
A former Barrie, Ont. woman has won her case in the Ontario Court of Appeal after she made international headlines nearly a decade ago for not telling her sexual partner she was HIV positive.
In 2013, Jennifer Murphy was convicted of aggravated sexual assault for HIV non-disclosure. She was sentenced to more than three years in prison, and her name was added to the national sex offender registry for life.
At the time it was generally understood that a person did not have to disclose if they had a low viral load and used a condom.
In Murphy's case, a condom was not used, but testing showed that her viral load at the time was undetectable.
She was acquitted on Aug. 11 based on fresh expert evidence testifying that meant she posed zero risk of transmission as she was on antiretroviral medication.
"This case is an important significant milestone in the fight against HIV criminalization," said India Annamanthadoo, a policy analyst with the HIV Legal Network and member of the Canadian Coalition to Reform HIV Criminalization. "It proves what community advocates have been saying for years that HIV non-disclosure laws in Canada are unscientific and discriminatory."
Last month, the coalition released its second consensus statement calling for changes to the Criminal Code, noting criminal law must only be used as a last resort and limited to cases of actual intentional transmission of HIV.
"It's the product of extensive community consultation across Canada and what we found out in this consultation is the community is in support of urgently needed law reform on the issue of HIV non-disclosure," Annamanthadoo said.
The statement describes Canada as a "global hotspot" for prosecutions, saying there have been more than 220, pointing to a patchwork of policies across the county.
"What it means is that a person living with HIV in one Canadian jurisdiction faces a different criminal law than someone living in another jurisdiction," said Annamanthadoo.
Advocates say Murphy's case opens the doors for others, like Chad Clarke, who spent more than three years in prison for HIV non-disclosure, with his name added to the national sex offender registry.
"When my charges were being heard, I was undetectable," said Clarke. "I am still looking over my shoulder. I feel like I'm still doing time even though I'm back out in society. It doesn't allow me to be me."
As part of her argument, Murphy's lawyer asked the court to create a new standard in which there is no "realistic possibility of transmission": specifically when a person has a suppressed viral load and is on antiretroviral medication.
However, the court declined to make that judgment, saying in its decision, "the dynamic environment of a trial court is better-suited to ensuring that a factual record is sufficient to decide the issues to be decided."
The decision comes as the federal government announced last month that it would hold consultations with key stakeholders in October on how to modernize HIV-non-disclosure laws.
In a statement, Minister of Justice David Lametti told CTV News, "Our government is committed to challenging and reducing the stigma and discrimination associated with HIV and AIDS by working with provinces, territories, and stakeholders to consider evidence-based changes to the justice system. Progress on this important issue is possible because of the hard work of advocates who have pushed for change."
Clarke says he wants to see a Canada that is not only HIV-free but free of discrimination and prosecution.
"My children don't know a world where there hasn't been HIV or AIDS in the world, and they don't need to see people go to jail because they have a hidden disability," Clarke said.
"Nobody goes out and maliciously tries to pass it on. We need to do better, and I think Canada can do better," he concluded.
Sentencing
Barrie woman sentenced to 39 months for secret HIV-positive sex
September 20, 2013
Barrie's Jennifer Murphy was sentenced to 39 months Friday for having unprotected casual sex without telling her partner she is HIV-positive.
Justice Gregory Mulligan accepted a joint submission from the defence and Crown, which will give the 40-year-old woman credit for 15 months she has already served while her case worked its way through the courts.
Justice Mulligan convicted her of one count of aggravated sexual assault Aug. 16 because she did not use a condom when she had sexual intercourse with a man in the back of his service van two years ago. She also did not warn the man that she was HIV-positive, the judge found.
The man did not contract the virus.
During her trial, court heard Murphy's viral load was medically undetectable and she was extremely unlikely to infect her partners. However, the Supreme Court ruled last year that a person with an undetectable viral load must still inform a partner of their HIV status unless a condom is used.
Murphy will also face three years probation when she is released from prison and will be added the sex offender registry.
This is the second time Murphy has been sentenced on the same charge.
In 2005 she was convicted of failing to tell a soldier from CFB Borden about her condition, which was more severe at the time because of a much higher viral load. She was sentenced to one year of house arrest in that case.
The Crown had considered applying to have Murphy designated as a long-term or dangerous offender, which could have seen her face a longer jail term and severe restrictions once released.
But the idea was dropped after consulting with official with the Attorney General's office.
Trial
'Extremely low' chance of getting HIV through oral sex: Expert
July 10, 2013
You have a better chance of having a piano fall on your head than you do contracting HIV through oral sex, an HIV expert has testified. Jennifer Murphy, 40, is charged with three counts of aggravated sex assault after allegedly having sex with three men and not disclosing her HIV. She was caught when a police officer came upon her Sept. 13, 2011.
A contentious issue that in the first incident, only oral sex took place. The alleged victim, testified he met Murphy at a convenience store in downtown Barrie, Ont., and drove her to a remote area and performed oral sex on her for $20. Various members of HIV and AIDS organizations protested on Monday, the first day of the trial, calling the case a witch hunt – insisting HIV carriers should not be dragged through court for having oral sex.
Dr. Irving Salit, of the HIV clinic at Toronto General Hospital, testified Tuesday the man who performed oral sex on Murphy has an very low chance of becoming infected with her virus."You have a better chance walking down the street and getting hit by a piano," said Salit. "It's probably not zero but it's extremely low," said Salit.
The Supreme Court of Canada has recently ruled that HIV carriers are legally obliged to disclose their infection to sex partners unless they are on anti-viral medication and use a condom. The ruling does not address oral sex. In that sense, this trial could be a landmark case, depending on the verdict.
Eight years ago, Murphy hit the headlines after having unprotected intercourse with a Base Borden soldier in 2005. She was convicted and sentenced to house arrest.
Other
Stop HIV witch hunt: protesters
July 9, 2013
Wearing "HIV Positive" T-shirts, AIDS Action Now activists protested outside the Barrie courthouse yesterday, demanding aggravated sexual assault charges against Jennifer Murphy be dropped. "HIV is not a crime," they shouted, with some carrying placards saying "Stop the Witch Hunt.
Speaking outside the courthouse, Richard Elliott called the laws governing HIV-related sex assault cases "archaic." People living with HIV face criminal prosecution for not disclosing the disease even if the risk of transmission is extremely low, such as in oral sex, he said. "The courts are sticking their heads in the sand," he said. "We want to see the Crowns stop prosecuting these cases, especially since the risk of transmission is extremely low."
Murphy was charged with three counts of aggravated sexual assault for failing to disclose her medical condition to men with whom she had casual sex in September 2011. Inside the court, defence lawyer Angela McLeod said Murphy's HIV levels were so low at the time that they were medically undetectable. "Was there actually a risk to these men? That's where much of this case will lie."
Court heard Murphy had pleaded guilty to not disclosing that she was HIV positive in a similar case in 2005. The judge must still rule if that will be admissible as "prior discreditable conduct" evidence. In her opening address, Crown attorney Bhavna Bhangu argued Murphy should have known to disclose her condition after pleading guilty to the same charge in 2005.
But McLeod said advances in HIV medicine since 2005 have been able to suppress the virus to the point Murphy's condition was virtually inactive so there was no need to disclose. Activists want the government to strike laws that say HIV carriers must wear condoms during intercourse or use "barriers" during oral sex, even if the virus is undetectable. "The risk with oral sex is so low that there should be no requirements," Elliott said outside the courthouse.
One of the three men took the stand yesterday and said he would not have performed oral sex on Murphy if he had known she was HIV positive. The man was never diagnosed with HIV. Murphy was charged after police caught her having sex with the man in a public park. When police learned she was HIV positive, they charged her and put out a media release looking for more victims. At least two other men came forward. During the police interview, Murphy asked an officer, "Can you please tell me how having oral sex is aggravated sexual assault?"
Meanwhile, Bhangu said the Crown's case is not about morality. "It's about whether she has good judgment," she said. "People may not like it, but it's still the law of the land."
Trial
Activists gather to protest trial of woman with HIV facing criminal charges
July 8, 2013
Source:
Thebarrieexaminer
AIDS activists, feminists and legal experts gathered outside a Barrie courthouse on Monday to protest what they say is the unjust treatment of Jennifer Murphy. Murphy is on trial after she was charged with aggravated sexual assault for allegedly having sex with three men without disclosing her HIV status.
AIDS activists are calling for a dismissal of the charges against Murphy, condemning it as a 'witch-hunt' against people living with the virus, but are also asking the attorney general to review guidelines for charging and prosecuting HIV non-disclosure cases. Jessica Whitbread with Global Chair of the International Community of Women with HIV/AIDS is living with HIV herself and said she was "shocked and horrified" when she learned of the charges. "When I heard about this case, I started to cry," Whitbread said to a crowd gathered at the courthouse.
Following a ruling last year by the Supreme Court of Canada, the law states a person can be convicted for not disclosing HIV when there is a realistic possibility of HIV transmission. The law is still unclear on all sexual acts except intercourse. Because the law is open to interpretation, others living with HIV may find themselves in Murphy's shoes, Whitbread said. "The onus (to disclose) is always on the positive person," she said.
A ruling against Murphy, in this case may clarify the law and broaden the scope to include oral sex. Scientific evidence has shown there is virtually no risk of transmission associated with oral sex and therefore should not meet the legal criteria for a realistic possibility of HIV transmission.
"This trial shows just what mischief and injustice results from bad laws poorly interpreted by overzealous prosecutors in a climate of misinformation, stigma and prejudice," said Tim McCaskell of AIDS Action Now, in a press release. Richard Elliott, executive director of the Canadian HIV/AIDS Legal Network, said guidelines must be developed inclusively, with people with HIV, and HIV organizations at the table.
Murphy's defence lawyer, Angela McLeod, said she was pleased with the attendance at the protest. "It gives a face to HIV and stands up for the fact that people with HIV aren't people you shouldn't love or you shouldn't make love to," she said.
Trial
Simcoe Article: Trial still on for HIV-positive woman
December 14, 2012
BARRIE – Defense lawyer Angela McLeod is "baffled" that a Crown attorney still wants to continue with charges against an HIV-positive woman. "In the light of the science, I'm overwhelmingly disappointed," said McLeod. McLeod had postponed a September trial date against Jennifer Murphy because she was waiting for a Supreme Court of Canada appeal that dealt with HIV-positive sex charges.
Charged
Simcoe Article: HIV-positive woman waits for new trial date
November 12, 2012
Jennifer Murphy is HIV-positive and is facing charges of aggravated sexual assault stemming from September 2011. She has been on the run from police since she was granted bail in July. Her lawyer Angela McLeod McLeod says Mabior doesn't apply to Murphy's case. McLeod said the ruling only addressed sexual intercourse when a man is HIV-positive. It didn't talk about an infected woman having sex, or other sexual acts between couples, said McLeod. She said Murphy is facing charges in reference to performing and receiving oral sex.
Prosecution
DiManno: Woman's case raises questions about Supreme Court's HIV ruling
November 7, 2012
ARRIE, ONT.—There was intercourse with one man.
There was fellatio with a second man.
There was cunnilingus with a third man.
For each act, Jennifer Murphy was charged with aggravated sexual assault.
She is HIV-positive, accused of having unprotected sex with the three males.
Until a week ago, she was also on the lam — twice disappearing while on bail with strict conditions attached. Police picked her up last Thursday at an abandoned house in Toronto.
This is either an incorrigible middle-aged woman putting her unsuspecting sex partners at risk. Or — by her own earlier assertion ("a survivor, not a victim") — a self-styled activist against HIV discrimination, an individual who merely wishes to lead a relatively normal life, not hounded by cops and prosecutors.
But little about Murphy's life has been normal.
In 2005 she gained notoriety in a high-profile case, convicted of having unprotected sex with two soldiers from CFB Borden and failing to disclose her HIV status to them. Such was the alarm triggered by Murphy's arrest that soldiers from the base area were urged to seek medical attention if they suspected they'd had sexual relations with the accused.
Murphy was found guilty, sentenced to one year of house arrest by Superior Court Justice Michelle Fuerst, and ordered to return to her home province of Newfoundland once the sentence had been completed.
Instead, according to police, she returned to the Barrie area.
In 2007, she was charged again with aggravated sexual assault, accused of having sex with a local man and not telling him of her illness. Murphy insisted the fellow knew about her health status and a condom had been used.
That charge was ultimately withdrawn by the Crown, which Murphy described as "vindication." She told a reporter from the St. John's Telegram afterwards about plans to attend an international AIDS conference in Mexico to speak against the criminalization of the disease.
"I'm a liberated woman and there isn't anything that's going to shut me up. I'm going to be known as a loving mother, a caring friend and an activist. I want to share my experience, my struggle, my strength and my hopes."
Except mostly what she's done, allegedly, is continue having unprotected sex with men whilst bailing on her bail.
It's not known whether Murphy had been taking her anti-retroviral medication. The charge sheet from a week ago describes her as having no fixed address. When Murphy appeared in court on Friday — consenting to a detention order which is keeping her in jail — she looked haggard and extremely thin, perhaps 30 pounds lighter than when last seen in the dock in July.
She's been on the crucial medication since being taken into custody, says her lawyer, Angela McLeod.
Whatever the merits of the charges 39-year-old Murphy is now facing, this is an accused with a known history of ignoring the court's orders. It should be asked why judges keep cutting so much slack for a woman who has been such a clear flight risk, except maybe that she is a woman.
To review:
Murphy was charged a year ago in September after allegedly having unprotected sex with three men between Aug. 13 and Sept. 11. Initially, she was denied bail by a justice of the peace who found she might be a risk to public safety. Murphy successfully appealed that ruling to a higher court and, last April, was released on bail. The stipulations required her to stay on her medications and remain indoors at the Elizabeth Fry home in Barrie, 24 hours a day, unless in the company of a worker.
A month later she walked away from the residence, was arrested within four days and taken back into custody at the Central North Correctional Centre in Penetanguishene. On July 7, she pleaded guilty to breaching her bail; the judge agreed to sentence her to time served and then released her again on the same bail conditions as before.
Yet Elizabeth Fry was apparently never informed that Murphy was back under their care. She never went there after leaving court — just disappeared. Her trial on the aggravated sexual assault charges was to have been held in September but Murphy was a no-show, bench warrant issued, whereabouts unknown until picked up by the cops in Toronto last week. Tuesday, she was back in court — Fuerst again presiding — for a brief procedural appearance, looking healthier and quite animated in private conversations with her lawyer.
McLeod told reporters afterwards that the September trial would have been adjourned anyway, pending a decision by the Supreme Court of Canada on the duty to disclose HIV status. That landmark ruling came down a month ago, with the high court unanimously absolving HIV carriers of the legal obligation to inform sex partners about their condition — as long as they have a low level of the virus and use a condom.
The clarification, attacked from both sides of the debate, purportedly reflects medical advances in treating the virus that causes AIDS, adjusting a law the Supreme Court ruled on in 1998, which then compelled people with HIV to inform sex partners about their status.
How the new ruling can be applied, in practice, is puzzling. Presumably an HIV carrier could avoid prosecution if he or she can demonstrate a low viral load or prove that a condom was used in instances where an uninformed sex partner alleges otherwise, after the fact. In Murphy's case, the prosecution now has in its possession — and it's been disclosed to the defence — a medical report on the defendant's immunodeficiency levels.
When Murphy is next in court, later this month, it's entirely possible that the Crown will choose not to proceed with a trial, given the parameters of the Supreme Court's ruling — if Murphy's viral load is low and the prosecution accepts that, as Murphy has claimed, a condom was used.
Yet that, as McLeod points out, might relate only to the one charge against Murphy of actual sexual intercourse. The Supremes, in what's now known as the "Mabior'' ruling, addressed appeals from two lower court cases that both involved females victimized by HIV-positive men and the "realistic possibility'' of transmitting HIV through intercourse. The law, however, will continue to evolve.
What of the statistically lower risk of men contracting HIV from women? "The risk of contamination is different between females and males who have the virus,'' says McLeod.
What of the risk from oral sex, since two of Murphy's charges arise from non-penetration sex acts? Should the dual components — condom and low viral load — apply equally or might there be even a lesser threshold for non-disclosure?
And will the Supreme Court of Canada eventually be turning their tall foreheads to the HIV potential of fellatio and cunnilingus as the law gets further tweaked?
"I don't see any of these three men as victims,'' says McLeod, who says her client is, at worst, guilty of casual sex, which isn't a crime. There is no allegation of money exchanging hands, all were willing participants and the men could have taken responsibility for their sexual health by using a condom — which Murphy maintains is precisely what happened in the one episode of intercourse.
"If you leave the house to go pick up a jug of milk at the corner store and you pick up a woman instead, then you're playing Russian roulette,'' says McLeod.
"If you don't want to take sexual risks, you make sure you wrap it.''
Arrest
HIV woman out on bail; sought by cops
September 3, 2012
Source:
Thebarrieexaminer
An HIV-positive woman facing sexual assault charges – and who had left the custody of Elizabeth Fry Society – is back out on bail and again wanted by Barrie police. Jennifer Murphy, 39, of no fixed address, was arrested and charged with three counts of aggravated sexual assault last September after allegedly having unprotected sex with three men – the first on Aug.