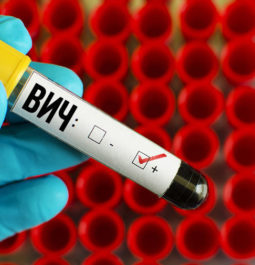 Sentencing
Tyumen, specially infected with HIV, received nine years in prison
August 5, 2019
Source:
Komsomolskaya Pravda
Google translation. For article in Russian, scroll down
Before that, the young man, moreover, committed the murder
A criminal conviction was handed down in Tyumen against a convicted 23-year-old local resident. He was found guilty of HIV infection to a woman who did not even know he had the disease.
– Three years ago, the young man was diagnosed with HIV while serving his sentence in prison. He was warned of criminal responsibility for knowingly infecting another person. However, he ignored these words. For example, in January 2019, he met and lived with a girl who had a young daughter through social networks. The following month, the Tyumen man killed a man, jealous of his roommate. The abuser was apprehended and the victim learned soon after that that he was ill. During the examination, a dangerous infection was also detected in her," the Tyumen Region Prosecutor's Office told the press service.
In May 2019, the court sentenced the young man to 8 years in prison for murder. He was finally sentenced to 8 years and 6 months in prison.
---
Тюменец, специально заразивший женщину ВИЧ, получил девять лет тюрьмы
До этого молодой человек, к тому же, совершил убийство
В Тюмени вынесен приговор по уголовному делу в отношении судимого 23-летнего местного жителя. Он признан виновным в заражение ВИЧ-инфекцией женщины, которая даже не подозревала о наличии у него этой болезни.
– У молодого человека три года назад во время отбывания наказания в колонии выявили ВИЧ. Его предупредили об уголовной ответственности за заведомое заражение другого лица. Однако он проигнорировал эти слова. Так, в январе 2019 года он через социальные сети познакомился с девушкой, у которой была малолетняя дочь, и стал с ней проживать. В следующем месяце тюменец убил мужчину, приревновав к сожительнице. Злоумышленник был задержан, а потерпевшая вскоре после этого узнала, что он болен. При обследовании опасная инфекция была выявлена и у нее, – рассказали в пресс-службе прокуратуры Тюменской области.
В мае 2019 года суд приговорил молодого человека за убийство к 8 годам заключения. Окончательно ему назначено 8 лет 6 месяцев лишения свободы.