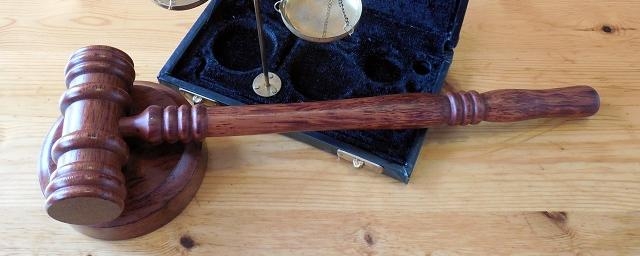 Charged
A girl who may have infected her lover with HIV is standing trial in Nao
December 8, 2022
Translated with Deepl.com - For original article in Russian, please scroll down
A resident of Naryan-Mar, diagnosed with HIV, dated a man and did not warn him about the diagnosis. She has now been charged with a crime and will be convicted.
The woman has been registered at the local hospital in the office for infectious diseases and AIDS prevention since 2016. The lady was warned about the dangers of the disease and the need to warn her partner before having sex. The defendant was also informed about the criminal responsibility for infecting other people with HIV, according to the press service of the regional prosecutor's office.
However, she neglected the rules and entered into a relationship with a young man. Since May 2022, the defendant repeatedly had sexual intercourse with a man under the influence of alcohol. By doing so, the girl put him in danger.
The woman had been previously prosecuted for a similar offence. The previous conviction has not been expunged.
She faces up to eight years in prison.
---
В НАО ПЕРЕД СУДОМ ПРЕДСТАНЕТ ДЕВУШКА, КОТОРАЯ МОГЛА ЗАРАЗИТЬ СВОЕГО ЛЮБОВНИКА ВИЧ-ИНФЕКЦИЕЙ
Жительница Нарьян-Мара с диагнозом ВИЧ встречалась с мужчиной и не предупредила его о диагнозе. Теперь она обвиняется в преступлении и будет осуждена.
Девушка с 2016 года состоит на учете в местной больнице в кабинете инфекционных заболеваний и профилактики СПИДа. Дама была предупреждена об опасности заболевания и необходимости предупреждать партнера перед сексом. Также обвиняемую известили об уголовной ответственности за заражение других людей ВИЧ, сообщает пресс-служба региональной прокуратуры.
Однако девушка правилами пренебрегла и вступила в отношения с молодым человеком. С мая 2022 года подсудимая неоднократно вступала с мужчиной в половую связь в состоянии алкогольного опьянения. Этим девушка подвергла его опасности.
Ранее девушка уже привлекалась к уголовной ответственности за аналогичное преступление. Судимость погашена не была.
Девушке грозит до восьми лет лишения свободы.