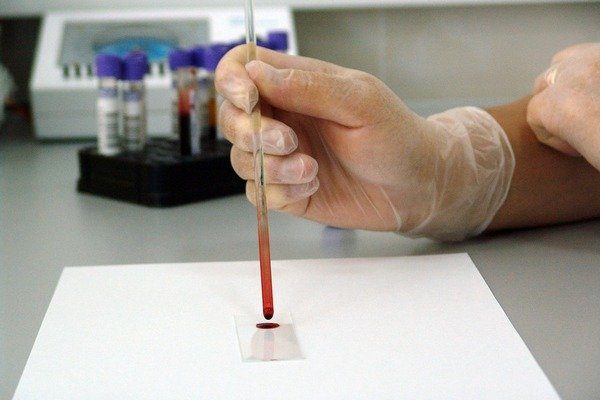 Sentencing
HIV infected woman from Komi imprisoned for being close to men
July 1, 2018
Google translation. For article in Russian, scroll down
A woman could transmit the infection to partners who did not know about her.
As the KomiOnline reported to the Koygorodsky district prosecutor's office, the justice of the peace, following the consideration of the criminal case on the facts of deliberately placing two persons in danger of contracting HIV, issued a guilty verdict against a resident of the village of Koigorodok, which, from January to February 2018, had unprotected sexual intercourse with local residents, reliably knowing about the presence of her disease. Previously, she was warned about criminal liability for such actions.
During the trial, the defendant pleaded guilty to the crime she was charged with. For each crime, the court sentenced her to six months' imprisonment, in aggregate amounting to nine months. Taking into account that a woman was previously convicted of another crime, the court finally imposed a sentence of imprisonment, defining a term of 1.5 years with serving in a colony-settlement. Damage to the convict was not reimbursed.
The verdict did not come into legal force in connection with the appeal.
*** The first case of HIV infection in Komi was registered in 1990 in Vorkuta. Since that time in the region recorded more than 3450 cases of the disease (of which almost three thousand people are residents of the republic). In 2015, for all 12 months, there were 510 new cases of HIV infection. At the end of October 2016 , 410 new cases of infection were registered .
A woman could transmit the infection to partners who did not know about her.
---
Зараженную ВИЧ сельчанку из Коми лишили свободы за близость с мужчинами
Женщина могла передать инфекцию партнерам, которые о ней не знали.
Как сообщили «КомиОнлайну» в прокуратуре Койгородского района, мировой судья по результатам рассмотрения уголовного дела по фактам заведомого поставления двух лиц в опасность заражения ВИЧ–инфекцией вынес обвинительный приговор в отношении жительницы села Койгородок, которая в период с января по февраль 2018 года вступила с двумя местными жителями в незащищенную половую связь, достоверно зная о наличии у нее заболевания. Ранее ее предупреждали об уголовной ответственности за такие действия.
Во время судебного заседания подсудимая признала вину в инкриминируемом ей преступлении. За каждое преступление суд назначил ей наказание в виде лишения свободы на шесть месяцев, по совокупности – на девять месяцев. Принимая во внимание, что женщина ранее судима за другое преступление, суд окончательно назначил наказание в виде лишения свободы, определив срок в 1,5 года с отбыванием в колонии-поселении. Ущерб осужденной не возмещался.
Приговор в законную силу не вступил в связи с обжалованием.
*** Первый случай заражения ВИЧ в Коми был зарегистрирован в 1990 году в Воркуте. с того времени в регионе зафиксировали более 3450 случаев заболевания (из них почти три тысячи человек – жители республики). В 2015 году за все 12 месяцев было 510 новых случаев ВИЧ-инфекции. На конец октября 2016-го было зарегистрировано 410 новых случаев заражения.