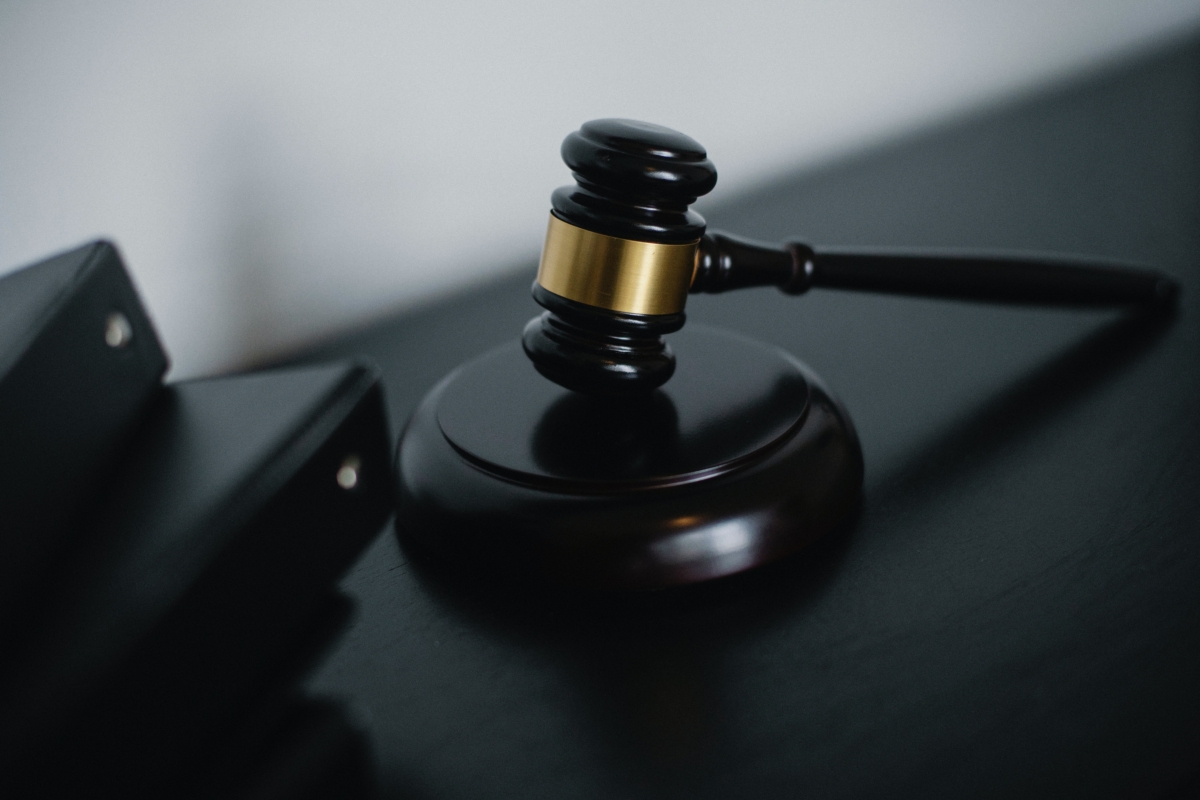 Sentencing
Jail for man who gave drugs to male sexual partners, did not tell them he has HIV
November 26, 2022
A 32-year-old man pleaded guilty to not disclosing his HIV infection to two of his sexual partners
He also pleaded guilty to two drug-related offences
He was then given a jail sentence of one year and 15 months for four charges
His lawyer said that he was in a "mode of self-destruction" while committing the offences
Singapore – A man who was infected with the human immunodeficiency virus (HIV) lied to a male teenager he was having sex with that he did not have the disease. He also did not disclose his infection to another man with whom he had sex
On Friday (Nov 25), the 32-year-old pleaded guilty to two charges of failing to inform his partners that he is HIV-positive before sex.
He also pleaded guilty to a charge of possessing drugs and another charge of helping someone to consume drugs.
He was sentenced to a total of one year and 15 months' jail for the various offences.
Seven other similar charges were also taken into consideration for sentencing.
Under the Infectious Diseases Act, individuals who know that they have HIV or the acquired immunodeficiency syndrome (Aids) have to tell their sexual partner of the risk. Their partners also have to voluntarily agree to accept the risk.
However, the man failed to do so, with his lawyer telling the court that he felt it was "awkward" to explicitly tell his victims this information since they would know of the risk of HIV transmission by having multiple male sexual partners.
The man and his sexual partners cannot be named due to a gag order, which is usually imposed by the court in cases of accused persons who have HIV.
FIRST SEXUAL PARTNER
The man, a Singaporean, found out that he was HIV-positive on Aug 1 in 2011, and had to go through a contact-tracing interview. During the interview, he was informed of the Infectious Diseases Act's requirements.
As part of his treatment for HIV, he would undergo blood tests to determine the viral load.
Court documents showed that on July 13 in 2018, the man's viral load was too low to be detected, but a later test on Dec 18 the same year detected the virus.
The viral load is the amount of HIV found in one's blood. With treatment, the viral load can be too low to be detected.
Late in 2018, the man told a male teenager then aged 19 that he was not HIV-positive.
At the time, he had been taking pre-exposure prophylaxis — a type of drug to reduce the chances of getting any HIV infection.
On Dec 14, 2018, the duo met at Hotel Boss along Jalan Sultan where the man offered the teenager an unknown drug before the two engaged in unprotected sex.
SECOND SEXUAL PARTNER
In early 2019, the man met another man — who was aged 25 to 26 at the time — through dating application Grindr.
They had unprotected sex and the man administered drugs to his sexual partner.
During this period, the man did not reveal his HIV status to the other man.
Tests done between April 24, 2019 and April 2, 2020 showed that his viral load was too low to be detected.
On June 27 in 2020 at around 3am, the man gave the same sexual partner injections of the drug ice, or methamphetamine, through the arm and anus. They also had another liquid drug before proceeding to have unprotected sex.
Feeling sexually violated after this encounter and unable to contact the man to retrieve his personal belongings, the sexual partner made a police report about the incident.
The man was arrested the next day on suspicion of having consumed a controlled drug. A search of the man's home uncovered some packets containing about 6.45g of methamphetamine.
'LIKE HE WAS DEALT A DEATH SENTENCE'
For the two drug-related charges, Deputy Public Prosecutor (DPP) Lim Woon Yee sought a sentence of one year's jail for drug consumption, and 10 to 12 months' jail for possession of drugs.
The Ministry of Health's prosecutor Zhou Yihong sought 15 months' jail for each of the two charges where he did not reveal his HIV-positive status to his sexual partners, noting that he intentionally misrepresented that he had no HIV to one of them.
She also noted that the man had engaged in unprotected sex, which put his two partners at higher risk of contracting HIV.
Defence lawyer Alina Sim of Axis Law Corporation said that the man was in a "mode of self-destruction" while committing the offences, claiming that he had been sexually abused when he was younger and that he has post-traumatic stress disorder and depressive disorder with anxious distress.
However, she noted that a doctor had said he was not of unsound mind.
She added: "He felt like he was dealt a death sentence (because he contracted HIV). It was a state of mind that led him to his actions, which involved the use of drugs and engaging in sexual contact with other men."
Ms Sim also said that the man's viral load was low at the time of the sexual encounters and he had given his two partners a form of pre-exposure prophylaxis as a precaution.
During the man's mitigation plea, Ms Sim told the court that the two victims "knew of the risk of HIV because they have multiple partners" and noted that they did not catch HIV.
"In that circle, my client felt that because they knew (of the risk of contracting HIV), there was no need to inform someone explicitly. And it is awkward to explicitly tell people who knew of the risk," Ms Sim added, referring to men who have multiple male sexual partners.
However, District Judge Jasvender Kaur questioned her statement, noting that there is a difference between knowing the risk of contracting HIV and knowing if one's partner is HIV-positive.
In sentencing the man, the judge pointed out that he was aware of the seriousness of HIV, having described it as being handed a "death sentence".
She also noted that he had gone one step further to convince the then 19-year-old that he was not HIV-positive.
For failing to inform his sexual partners that he was HIV-positive, the man could have been jailed for up to 10 years or fined up to S$50,000, or both.