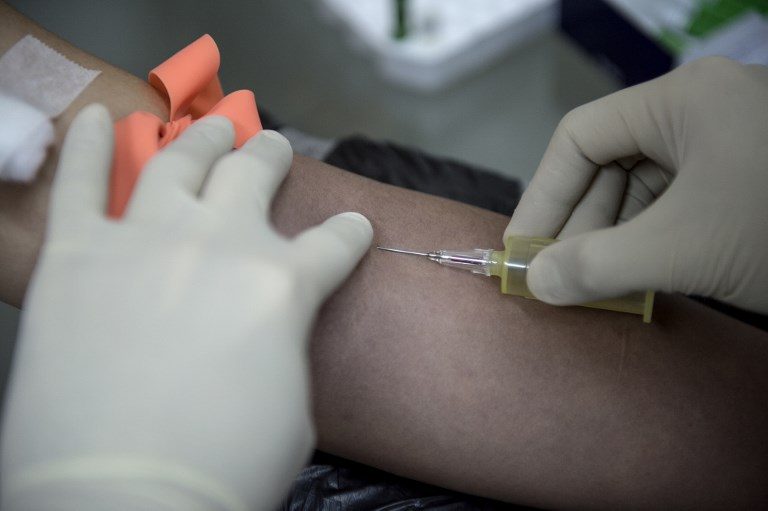 Sentencing
Malaysian man pleads guilty, sentenced to 42 months jail for lying about HIV test, potentially infecting up to six victims
September 6, 2019
35-year-old, HIV-positive, Malaysian man was given a three-and-a-half-year jail term after being found guilty of two charges under the Infectious Diseases Act and three drug offenses by a Singapore court this week.
Admitting that he suspected he could be infected with HIV, he refused to take a test to confirm his status after 2008, fearing that a positive result could affect his permanent residency status. He had been working as a freelance hairstylist and fashion designer in the city-state.
The guilty man cannot be named due to a court gag order.
According to Singapore's Ministry of Health (MOH), an individual came forward to report that at least six men had become infected with the virus after having sex with the Malaysian man.
Previously, the National Public Health Unit of the ministry had contacted the man in 2010, after one of his sex partners tested positive for the HIV virus. At the time, officials advised the man to get tested, as he could have been at risk of contracting the virus.
In response, he falsely told them that he was regularly tested for the virus, and that his result was negative in his most recent check.
However, the man's name kept reappearing on the NPHU radar, as he continued to be named as a sex partner of other individuals who had recently contracted the virus, with three more recently HIV-positive diagnosed men naming him as a sexual contact of theirs over a five-year period.
Channel News Asia reports that he continued to avoid tests despite knowing his high-risk status, and engaged in casual sex with others without disclosing this.
A July 2013 partner told officials that he met the suspect over the social media and dating app Grindr, and the two had sex without telling him of his high-risk status. After another two encounters, the individual developed a fever, and went to receive medical treatment. Doctors informed him that he had tested positive for the virus.
According to the man, he had not had sex with anyone between his last STI test in 2011, and his encounters with the accused in 2013.
Again, the NPHU came calling, and the suspect again lied, telling officials that he had tested negative.
Despite being faced with sundry reasons to believe he could be infected with the virus, the man continued to engage in high-risk sexual activity.
In February 2014, he met another man on Grindr, and told him he would get tested. In August of the same year, this man too tested positive for HIV. Having tested negative in March of that same year, his only sex partner between tests was the accused Malaysian man.
Following attempts from the NPHU were dismissed, with the suspect telling them he was very busy, and later refusing to answer phone calls.
Finally, an MOH-ordered HIV test confirmed what up to six partners had already concluded: The accused tested positive.
Following the litany of infections, and drawn-out process to get the suspect to take a test, the man was then arrested for smoking methamphetamine in 2015, and again this year.
Prosecutors asked for 45 months jail, highlighting the many victims the man had affected, and the fact that the drug offenses were committed while the man was out on bail. He was facing up to 10 years jail on both disease and drugs charges.
"Willfully blind" was how prosecutors described the man, saying he deceived authorities while continuing to infect victims.
"The accused had denied his sexual partners their right to make an informed decision as to whether to proceed with sexual activity with him," they told the court.
"In fact, the accused did not even take the simple step of using protection."
His defense asked for leniency, saying that HIV was still an incurable disease, and that "the accused has to live with the impact of this disease all his life."