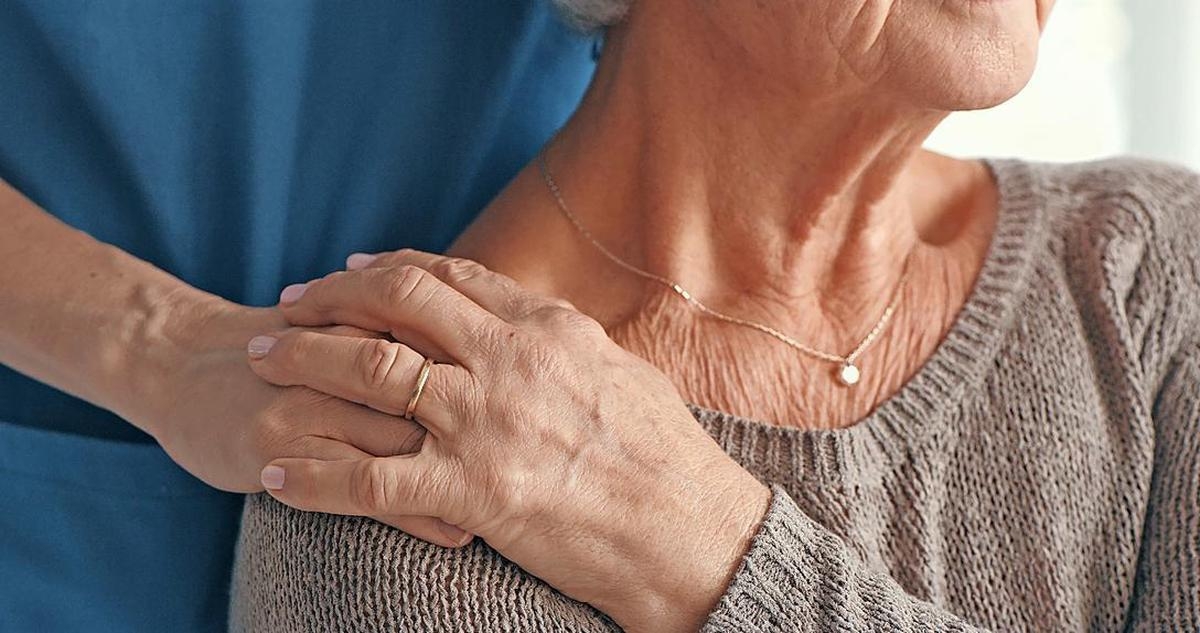 Charges dropped/acquittal
A man was brought to court for grievous bodily harm after infecting lover with HIV
November 8, 2021
Automated translation via Deepl.com - For original article in French, please scroll down
A supposed complainant who comes to the aid of the accused and leaves the court with him: a rather surreal trial was held recently at the Police Court. The defendant, a 40-year-old Portuguese man, was accused of having transmitted HIV during unprotected sex with a friend who is now 84 years old, even though he knew he was a carrier of the virus and was not being treated at the time. He was charged with grievous bodily harm.
Testifying on behalf of the accused
The hearing took a bizarre turn, firstly because of the surprise presence of the octogenarian in the room. It was indeed not planned that she, under guardianship, be heard, according to the opinion of her doctor. The doctor considered that she was dependent on the defendant, preventing her from expressing herself in a free and informed manner. When President Alexandra Banna explained that her curators had filed a complaint on her behalf, the little lady retorted: "I am not a complainant, I am not here for that. I came to testify for the accused. It was he who informed her of the hearing, she said. He is "a long-time friend": "I saw him all the time." As for the complaint, "I find it irrelevant, he has enough problems as it is," she said, before defending the defendant: "I specify that I knew he had this disease, he had not hidden it from me. I am also a little guilty. "So it was with full knowledge of the facts that you had unprotected sex?" the president challenged. "Yes, absolutely," replied the elder.
"I have ears, I hear, I understand!"
And then the unusual attitude of the defendant caught the eye. This tall, skinny man, with a marginal background and now a beneficiary of the Hospice General, could barely keep his mouth shut. During most of the trial, he commented, interrupted, ironised or questioned the opposing party, sometimes serving up lunar responses. For example, when the magistrate wanted to retrace his career: "You're the one who has my entire file, I don't remember everything. Or to his defender who wanted to make sure he had understood a question: "I have ears, I hear, I understand!
"Sharing this illness with the man she loved"
During the closing arguments, the plaintiff's lawyer, Lara Giacomini, pointed out that the octogenarian suffered from incipient dementia and that her consent was not informed: "She was not in her right mind at the time of the sexual intercourse, and was not aware of the extent of an HIV infection," she argued. On the contrary, "her consent is not in doubt", replied the defendant's lawyer, Mathias Zinggeler: "Some of her cognitive functions are not impaired, she can understand the issues and make decisions. She wanted to share this illness with the man she loved. This was the final verdict of the court, which acquitted the accused of these offences, but sentenced him to a suspended day's fine and a fine for other offences (insults and threats against another affair, illegal residence and violation of the law on drugs).
---
Une supposée plaignante qui vole au secours de l'accusé, et qui quitte le palais de justice avec lui: un procès au déroulé plutôt surréaliste s'est tenu récemment au Tribunal de police. Le prévenu, un Portugais de 40 ans, comparaissait notamment pour avoir transmis le VIH lors de rapports non protégés avec une amie aujourd'hui âgée de 84 ans, alors qu'il savait être porteur du virus et ne se soignait pas à l'époque. Pour ces faits, il était accusé de lésions corporelles graves.
Venue témoigner en faveur de l'accusé
L'audience a pris un tour rocambolesque, tout d'abord en raison de la présence surprise de l'octogénaire dans la salle. Il n'était en effet pas prévu que celle-ci, sous curatelle, soit entendue, selon l'avis de son médecin. Celui-ci estimait qu'elle présentait une dépendance au prévenu, l'empêchant de s'exprimer de manière libre et éclairée. Lorsque la présidente Alexandra Banna a expliqué que ses curateurs avaient déposé plainte pour elle, cette petite dame a rétorqué: «Je ne suis pas partie plaignante, je ne suis pas là pour ça. Je suis venue pour témoigner pour l'accusé.» C'est lui qui l'a informée de l'audience, a-t-elle déclaré. Il est «un ami de longue date»: «Je l'ai revu tout le temps.» Quant à la plainte, «je la trouve hors de propos, il a déjà assez de problèmes comme ça», a-t-elle déclaré, avant de défendre le prévenu: «Je précise que je savais qu'il avait cette maladie, il ne me l'avait pas cachée. Je suis aussi un peu coupable.» «Donc c'est en toute connaissance de cause que vous avez eu des relations sexuelles non protégées?» a lancé la présidente. «Oui, tout à fait», a répondu l'aînée.
«J'ai des oreilles, j'entends, je comprends!»
Et puis l'attitude peu banale du prévenu a interpellé. Ce grand homme maigre, au vécu marginal et aujourd'hui au bénéfice de l'Hospice général, arrivait à peine à garder le silence. Durant presque tout le procès, il a commenté, interrompu, ironisé ou encore interpellé la partie adverse, servant parfois des réponses lunaires. Par exemple, lorsque la magistrate a voulu retracer son parcours: «C'est vous qui avez tout mon dossier, moi je ne me souviens pas de tout.» Ou encore à son défenseur qui voulait s'assurer qu'il avait bien compris une question: «J'ai des oreilles, j'entends, je comprends!»
«Partager cette maladie avec l'homme qu'elle aimait»
Lors des plaidoiries, l'avocate de la partie plaignante, Me Lara Giacomini, a souligné que l'octogénaire souffrait de démence débutante et que son consentement n'était pas éclairé: «Elle n'avait plus toute sa tête au moment des rapports sexuels, et n'avait pas conscience de la portée d'une infection au VIH», a-t-elle argumenté. Au contraire, «son consentement ne fait aucun doute», a répliqué l'avocat du prévenu, Me Mathias Zinggeler: «Certaines de ses fonctions cognitives ne sont pas altérées, elle peut comprendre les enjeux et prendre des décisions. Elle souhaitait partager cette maladie avec l'homme qu'elle aimait.» C'est ce qu'a retenu au final le tribunal, qui a acquitté l'accusé pour ces faits, mais l'a condamné pour d'autres (injures et menaces à l'encontre d'une autre liaison, séjour illégal ou infraction à la loi sur les stupéfiants) à des jours-amende avec sursis, et une amende.