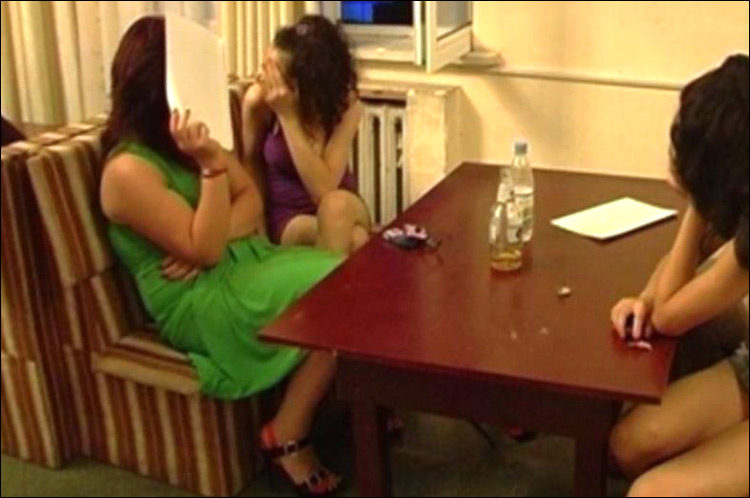 Charged
New lawsuits brought against prostitutes in Tajikistan
October 15, 2018
Google translation - Scroll down for article in Russian
In Tajikistan, new criminal cases have been reported against sex workers on charges of intentionally transmitting HIV infection. The Ministry of Internal Affairs of the Sogd region of Tajikistan announced the detention of 29-year-old resident of the jamoat (village council) of Eva Gafurovsky district, Kh.M.F. She is accused of knowing about her HIV status, continued to engage in prostitution and had sexual intercourse with a 23-year-old man without contraceptives, Akhbor reports .
Kh.M.F., who was convicted in 2012 under article 347 (failure to report a crime or harboring it), did not work anywhere and was engaged in prostitution. In June 2017, her HIV test at the regional HIV / AIDS Center showed a positive result, of which she was officially informed. But, according to the Ministry of Internal Affairs of the Sughd region, despite infection with a dangerous disease, Kh.M.F. continued to engage in prostitution and "intentionally in November 2017 committed sexual intercourse without a condom" with a citizen V.A.M., a resident of the Bobodzhongafurovsky district. Now H.M.F. for the deliberate spread of the HIV / AIDS virus (Article 125 of the Criminal Code of Tajikistan) faces up to two years in prison.
---
В Таджикистане возбудили новые дела против проституток за распространение ВИЧ
В Таджикистане сообщили о новых уголовных делах в отношении работниц коммерческого секса по обвинению в умышленном заражении ВИЧ-инфекцией. Управление МВД Согдийской области Таджикистана объявило о задержании 29-летний жительницы джамоата (сельской управы) Ёва Гафуровского района Х.М.Ф. Она обвиняется в том, что, зная о своем ВИЧ-статусе, продолжала заниматься проституцией и совершила половой акт с 23-летним мужчиной без средств контрацепции, сообщает Akhbor.
Х.М.Ф., которая в 2012 году была осуждена по статье 347 (Несообщение о преступлении или его укрывательство), нигде не работала и занималась проституцией. В июне 2017 года ее тест на ВИЧ в областном Центре по борьбе с ВИЧ/СПИДом показал позитивный результат, о чем она была официально проинформирована. Но, как сообщает УМВД Согдийской области, несмотря на заражение опасной болезнью Х.М.Ф. продолжала заниматься проституцией и «умышленно в ноябре 2017 года совершила половой акт без презерватива» с гражданином В.А.М., жителем Бободжонгафуровского района. Теперь Х.М.Ф. за умышленное распространении вируса ВИЧ/СПИД (статья 125 УК Таджикистана) грозит до двух лет тюрьмы.