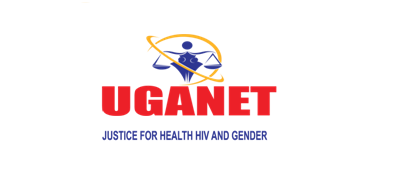 Prosecution
"HIV+ or not, all are presumed innocent before trial,' rules High Court in landmark bail case
February 8, 2020
Do persons living with HIV enjoy a right to a fair trial and a presumption of innocence?"Yes," was the emphatic verdict from Justice Musa Ssekaana of Mbarara High Court, according to a decision he made in a case involving A.K., a 24-year-old HIV positive girl from Bushenyi District.
When K was accused of, and charged with, aggravated defilement of an 11-year-old boy, she denied the charge. But that did not stop the local press around Uganda from vilifying and shaming her in newspaper articles and radio broadcasts as a monster and almost passing a guilty verdict against the accused even before her trial had begun.
K. was remanded to Nyamushekyera Government Prison in July 2019, where she spent seven months.
In that time, UGANET, which works to fight the criminalization of persons living with HIV/AIDS, examined her case file. The organization's
research presented evidence that K's case is likely to be one of many in the recent past where persons living with HIV have been criminalized within their communities because of their status.
Consequently, UGANET offered to support K. at the High Court, the only bench at which her case or bail application can be heard.
During the bail application, K., was represented by Counsel Paul Mukiibi, a private lawyer hired by UGANET. He presented a medical report
from Bushenyi Medical Center showing that she is HIV positive and requires special attention because her condition had deteroriated. He also presented before Court three sureties for the applicant.
However, the counsel for the state put up a strong objection to the bail application, arguing that there was no report from the prison that they cannot manage the young lady's HIV status. The state counsel also argued that aggravated defilement is such a grave offence that bail should not be granted.
For K., the position taken by the counsel for the state must have brought back memories of the vilification by the media. This is because even
before the Courts, her HIV status had not only turned a case of alleged defilement into one of aggravated defilement, but it was also threatening to deny K. her Constitutionally-granted right to bail.
Justice Ssekaana, however, considered both arguments and then decided in his January 24, 2020 ruling that any applicant for bail, whether living with HIV/AIDS or not, deserves a right to freedom.
In his assessment of each side's arguments, Justice Ssekaana said the spirit to grant bail is embodied in Article 28 (3) (a) and Article 23 (6) (a) of the Constitution, while the discretionary power of Court to grant bail is captured under Section 14 (1) of the Trial on Indictments Act.
Justice Ssekaana further noted that Section 15 of the Trial on Indictments Act says Court can grant bail under exceptional circumstances, such as grave illness, presentation of a certificate of no objection from the Director of Public Prosecutions (DPP), infancy or advanced age.
"In the instant case, the Applicant pleads exceptional circumstances as they are severely HIV positive and require special attention, although there is no presented proof of a report from prison that their condition could not be handled," submitted Justice Ssekaana.
According to Justice Ssekaana, a bail applicant should not be incarcerated if they have a fixed place of abode and has sound sureties capable of guaranteeing that the accused will comply with the conditions of his or her bail.
"I, therefore, find that in the view of the personal liberty, the severity of the Applicant's HIV status and the proof of a fixed place of abode and substantial sureties as the applicant has adduced, the Applicant's matter is one to rightly grant bail," he wrote.
K.'s successful bail application is one of six cases that UGANET had handled during the last six months, says Dora Kiconco Musinguzi, the
Executive Director of UGANET. "We have had one successful verdict and three successful bail applications. Two cases remain challenging but we now have hope that the Courts have started to open up to address these cases with fairness and equity," she said.
Ms Musinguzi added, "We celebrate this first win in the legal battle to have her freedom back. Indeed, court is now opening up to listen to issues of HIV criminalization."
At a time when there is evidence of rising stigmatization of persons living with HIV because of their status, UGANET is calling on the public to take cue from the courts and take a stand against HIV-related stigma that is causing such cases to mushroom in different parts of Uganda.