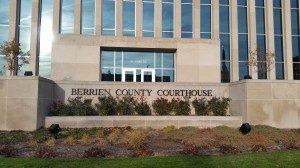 Charged
ST. JOSEPH — Unsafe sex could mean jail time for a Benton Harbor man.
October 7, 2016
Source:
The Herald Palladium
AX, 24, on Thursday pleaded guilty to attempted sexual penetration with an uninformed partner.
He faces up to two years in jail for the high court misdemeanor when he is sentenced Nov. 21. Berrien County Trial Court Judge Scott Schofield, who accepted X's plea, will sentence him.
X was originally charged with knowledge of AIDS or HIV infection; sexual penetration with an uniformed partner. That is a felony punishable by up to four years in prison.
Berrien Assistant Prosecutor and Chief Trial Attorney Steve Pierangeli said X had sex with another man between February and August without informing the man that he is infected with HIV.
X and his lawyer, Richard Sammis, reached the plea deal with Pierangeli Thursday before what was to be a preliminary hearing.
X was returned to the Berrien County jail after entering his plea. At the request of Sammis, his bond was reduced from $5,000, 10 percent to $2,500, 10 percent.