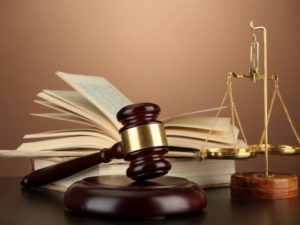 Other
Man takes defense attorney to court in dropped HIV transmission case
January 8, 2018
WATERLOO – A Bremer County man who was subject of a landmark HIV criminal case is taking his former defense attorney to court.
Nick Rhoades' new attorneys allege attorney James Metcalf gave bad advice that caused Rhoades to plead guilty to criminal transmission of HIV in connection with a 2008 sexual encounter and landed Rhoades in prison.
Rhoades subsequently challenged his plea, resulting in an Iowa Supreme Court ruling that set aside his plea and led to prosecutors eventually throwing out the charge.
Testimony on Rhoades' civil suit against Metcalf began Tuesday in Black Hawk County District Court in Waterloo with Rhoades' new attorney, Marc Harding of Des Moines, alleging that Metcalf's work on the criminal case was lacking.
"We are suing him because lawyer Metcalf didn't do the job he was supposed to do," Harding told jurors during opening statements.
He said there was no factual basis to Rhoades' guilty plea in 2009.
Rhoades' family paid Metcalf about $10,000 for the defense, and Metcalf didn't investigate the case, didn't get all of Rhoades' medical records and took only one deposition — a 15-minute interview with the man who had sexual contact with Rhoades without knowing Rhoades was HIV positive — Harding said.
Metcalf's attorney for the civil trial, Michael Lanigan, said Metcalf, a former prosecutor before entering private practice, has tried hundreds of cases.
"This is the guy in town who knows what he's doing," Lanigan said. He said Metcalf did what any experienced attorney would have done in the case.
Rhoades was accused of having unprotected oral sex and protected anal sex with a Cedar Falls man he met through a website where he had declared he was HIV negative. The other man, who didn't contract HIV, learned Rhoades' true status days later and went to police. At the time, Iowa law didn't require actual transmission of HIV for the charge, which had carried a 25-year sentence.
After Rhoades pleaded, he appealed, arguing there was no basis for his plea because at the time of the incident his viral load was undetectable and there was no chance he could have passed the virus. In 2014, the Iowa Supreme Court ruled that with advancements in medicine surrounding HIV, the court could no longer make certain assumptions about the transmission of the disease.
The ruling gave prosecutors a deadline to come up with additional evidence to back the charge, and the Black Hawk County Attorney's Office dropped the case.
"I didn't have a crystal ball in 2008," Metcalf said on the stand Wednesday.
He said he talked with Rhoades' doctor and considered a diminished responsibility defense — arguing that his client was unable to form the intent to commit the offense — but ultimately decided that wasn't going to work.
"If he took this case to trial, he wasn't going to win," Metcalf said.
Without a plea offer from prosecutors, Metcalf said his strategy was to plead and angle for a sentencing reconsideration, bringing Rhoades back before a judge to seek leniency after he had served a short time in prison. Which is what happened after the plea and sentencing.
Testimony in the trial continues today.