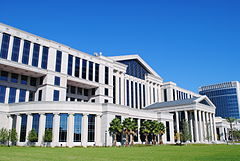 Sentencing
Man pleads guilty to failing to disclose HIV status
January 12, 2017
JACKSONVILLE, Fla. – One day after a Jacksonville man accused of not disclosing his HIV status to his partner told News4Jax he was not guilty, he pleaded guilty in a Duval County courtroom and was sentenced for the crime.
JX, 28, was arrested in August on a charge of sexual intercourse without disclosure of HIV. If convicted, it's a third-degree felony.
X told Judge Angela Cox that pleading guilty was in his best interest. She sentenced him to 124 days in jail, but because he already served that time last year, he was given time served. He will then be on probation for four years, must have no contact with the victim and participate in HIV counseling.
X told News4Jax Thursday evening that he was never tested when he was arrested.
"No, they didn't. That wasn't the reason I was in jail. I was in jail because I got pulled over and I had two warrants. That's why I was in jail and this came about when I was down there," X said.
In September, X's ex-partner told News4Jax reporter Jim Piggott that he learned he was also HIV positive, saying X knew about his condition and was in the hospital sick.
"It just hurt that I had to find out that way," the man said. "When you're in this lifestyle, you do want to protect yourself. I understand that. But at the same time, when you're in love … you're not expecting somebody to lie about something like that."
The arrest report said X was aware he was positive last February when he was at the hospital. But X said Thursday that he didn't know then if I had HIV and still doesn't know "at this point."
Since X got out of jail, he said he's been working and preparing for his day in court.
"I can't say much, but I'm up and ready and looking forward to going through with it," he said.