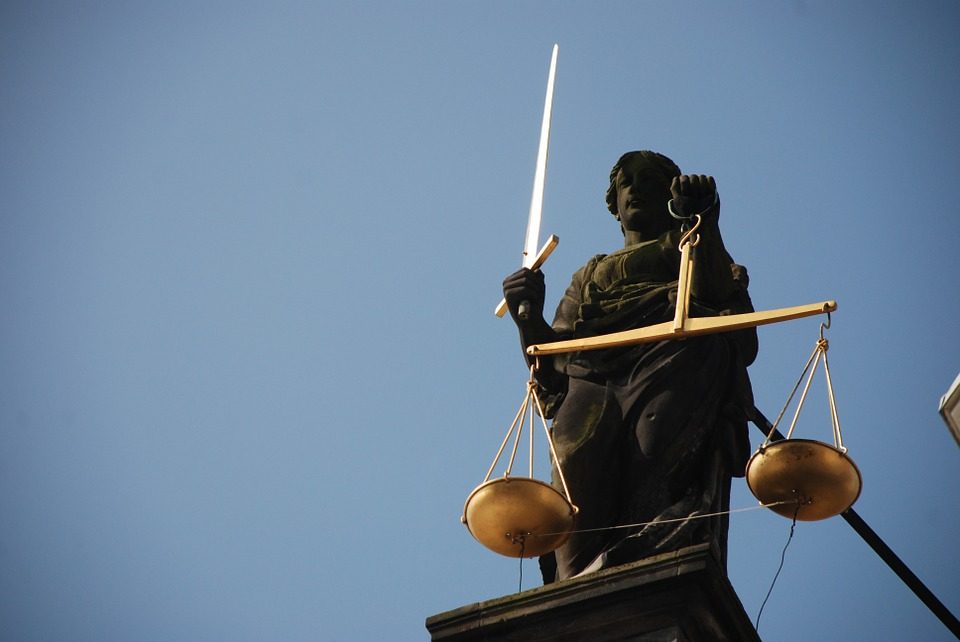 Sentencing
HIV-positive man gets 8 years in prison
January 5, 2018
Source:
The Journal Gazette
An HIV-positive man who had sex with "an enormous amount" of people without telling them was ordered to spend eight years in prison.
Allen Superior Judge Wendy Davis sentenced TX in a hearing Friday.
Court documents say his sexual partners estimated he had had sex with an estimated 300 people. He met partners at their homes, in hotels and at his condo, the documents say.
Fort Wayne police began investigating X after he was arrested in May with methamphetamine, cocaine, a scale and a glass pipe was found in his car. The investigation widened after police learned he was HIV-positive and had signed a "duty to warn" document in California in 2013.
X told police he posted ads online for sex and estimated he had sex with about 60 people since he was diagnosed with HIV, court documents say.
He was charged with dealing methamphetamine, possession of cocaine and six counts of malicious mischief pertaining to infected bodily waste or fluid. He pleaded guilty to the charges in December.
Charged
Man faces drug, malicious mischief charges
May 25, 2017
A Fort Wayne man has been charged with allegedly dealing drugs and having multiple sex partners while being HIV positive.
TX, 39, was charged Thursday in Allen Superior Court with dealing methamphetamine, a Level 3 felony; six charges of malicious mischief and possession of cocaine, Level 6 felonies; and a misdemeanor count of possession of paraphernalia, according to court documents.
On April 10, police interviewed M.M. in hopes to find out information about a drug trafficking operation and found out he and X allegedly had sex many times since April 2016 before he found out X was HIV positive. M.M. told police he found a pill bottle in X's car in the summer of 2016 and asked his wife to find out what the medication was. When he found out it was a medication to treat HIV, he said he confronted X, who allegedly told him it was to prevent HIV. In August 2016, M.M. told police he found paperwork proving X was HIV positive, confronting X again and allegedly forcing him to confess, according to a probable-cause affidavit.
Although X had been diagnosed in 2011 in California, X and a local physician signed paperwork dated July 21, 2014. X had signed a duty to warn form Dec. 13, 2013, the affidavit said.
Police then found five more men and women who had had sex with X from May 2016 through April 2017, the affidavit said.
On May 19, police conducted a traffic stop and arrested X, where he allegedly had a glass pipe, 7.6 grams of methamphetamine, .3 grams of cocaine and a digital scale, the affidavit said.
During a police interview, X allegedly gave them the names of four sexual partners, although he told them he had more than 60 partners he never told. He told police he wanted to infect the person who stole from him, although he didn't know who it was, the affidavit said.
Arrest
Police: Man failed to warn 'significant number' of sex partners of HIV status
May 20, 2017
FORT WAYNE, Ind. (WANE) — An HIV-positive man who police said had sex with a "significant number" of people and shared hypodermic needles without warning them of his status has been arrested.
Now, Fort Wayne Police are urging anyone who has sexual contact or shared needles with TX to contact authorities.
Investigators have identified at least six victims who were in contact with X, unknowing of his HIV status, police said.
Authorities say X is known to have traveled to Indianapolis to meet people and engage in sex acts — with some of these rendezvous involving up to 15 partners at one time.
Detectives began to look into X for "narcotics use and distribution," according to authorities. During their investigation, police learned X was HIV positive and that in December of 2013 X had signed a "Duty to Warn" form that required him to inform any sexual partners of his HIV status.
Detectives are concerned those partners were unaware of their exposure to the HIV virus.
Police have asked that anyone who came into contact with X, without the required health warning being given them, to visit FWPD.org and go to the "Tips" link or to contact Crime Stoppers at 260-436-STOP (436-7867).
The Fort Wayne Police Department also recommended testing for the HIV virus whether through their personal physician or through the Allen County Health Department.
Information about confidential HIV testing through the Allen County Health Department can be found by clicking here.
Information about confidential HIV testing through the Marion County Health Department's local partners can be found here.