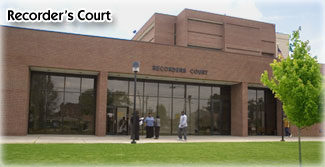 Charged
Man accused of prostitution didn't disclose HIV status
October 4, 2016
The man, 23, pleaded not guilty Tuesday morning to prostitution, reckless conduct HIV and possession of drug-related objects.
Cpl. Max Todd said X knew he had HIV but didn't disclose that information to someone he tried to have sexual contact with in exchange for money. He also had two glass smoking devices in his possession, police testified.
X's preliminary hearing was waived to Superior Court. He was ordered held in the Muscogee County Jail under bonds totaling $12,000.
This wasn't the first time X has been accused of prostitution. He pleaded not guilty to the charge in Columbus Recorder's Court on April 28.
In an April 27 incident, a man told police that he picked Hill up in a vehicle near North Lumpkin Road thinking that he was a female prostitute. The defendant told authorities the driver was a friend from church, but officials believed that he was a prostitute.
According to police, the area near North Lumpkin Road is a place where prostitutes are known to frequent.