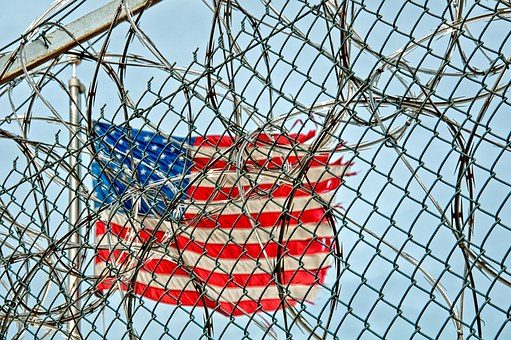 Trial
Trial for inmate who allegedly didn't tell HIV status before prison sex
June 14, 2017
MUSKEGON, MI – Despite a witness changing his story on the stand Wednesday, DX moved toward a trial in Muskegon County Circuit Court for allegedly having sex without telling his partner that he was HIV-positive.
HIV, or human immunodeficiency virus, causes AIDS and it's illegal in Michigan for an individual who knows he or she is infected to engage in sexual penetration without first notifying his or her partner. The charge of sexual penetration with an uninformed partner is a normally a four-year felony.
District Court Judge Maria Ladas Hoopes on Wednesday, June 14, 2017, bound over the charge against X for trial in Circuit Court after holding a preliminary exam that presented some hurdles for the prosecution.
X's partner was allegedly exposed to the virus during a three-month romantic relationship in 2015 at the Brooks Correctional Facility in Muskegon.
The victim said under oath he didn't know X was infected before the two had sex. When he learned that X had the disease, he heard it from a Michigan State Police Trooper, he told prosecutor Brandon Davis.
But during cross-examination by X's public defense lawyer, the victim said he did know about X's infection before they had sex, letters from X.
"I knew he had HIV," the victim said. MLive doesn't name the victims of sex crimes.
The victim also testified that he hadn't contracted HIV from X, and retained romantic feelings for Johnson.
Judge Hoopes warned the victim against committing perjury. That crime, she said, wasn't covered by a non-prosecution agreement the victim had with the prosecutor's office. She added that she routinely reminds witnesses of the law with they attempt to "go around in circles."
"He's told about three different stories on his own under oath today," she said. She later found, though, that the victim said enough to provide probable cause for the charges.
The victim's scattered testimony was bolstered by testimony from a registered nurse and Michigan State Police Trooper who worked on the case.
Tara Blandford-Mayberry, a Hackley Emergency Room nurse who treated X on Oct. 4. 2015, testified she knew X was HIV-positive from his DOC medical records. X confirmed he had the virus but had not notified his sexual partner. She then notified the prison, she said.
X could face up to eight years in prison since he's being charged as a third-time habitual offender, according to the Muskegon County Prosecutor's office. If convicted, a judge would determine the sentence based on state guidelines.
X was convicted in 2015 of carjacking and assault with intent to do great bodily harm in Wayne County. He remains incarcerated at the Oaks Correctional Facility in Manistee.