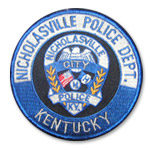 Charges dropped/acquittal
Man arrested for allegedly biting Lexington corrections officer
March 5, 2018
UPDATE: According to court records, X's charge of wanton endangerment was dismissed Dec. 12, 2016. X is participating in a diversion program for his assault charge as of Dec. 19, 2016.
Charged
Nicholasville Man Accused Of Biting Corrections Officer
August 22, 2016
A Nicholasville man is facing charges after police say he intentionally bit a Division of Community Corrections officer.
24-year-old X was arrested around 12:30 a.m. Sunday. According to his arrest citation, X knew he was HIV positive, but that didn't stop him from biting the corrections officer's arm, breaking the skin. Police say he bit the officer as he was being processed at the detention center.
The officer was taken to the hospital.
X now faces wanton endangerment, assault and probation violation charges.