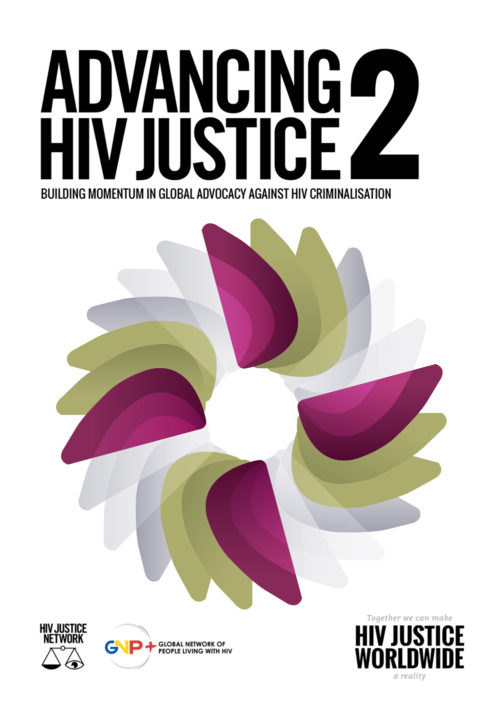 Advancing HIV Justice 2: Building momentum in global advocacy against HIV criminalisation was written by Edwin J Bernard and Sally Cameron on behalf of the HIV Justice Network and the Global Network of People Living with HIV (GNP+).
Additional input was provided by: Patrick Eba (UNAIDS), Julian Hows (GNP+), Cecile Kazatchkine (Canadian HIV/AIDS Legal Network), Rhon Reynolds (GNP+), Rebecca Schleifer (UNDP), and Sean Strub (Sero Project).
We gratefully acknowledge the financial contribution of UNDP to this report.