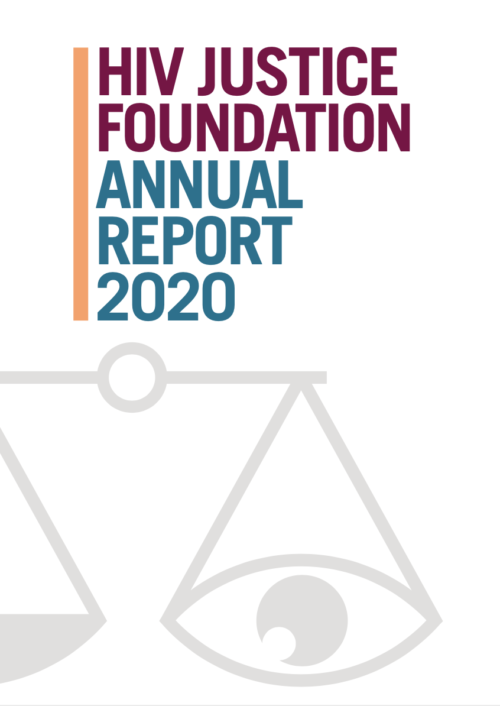 Although 2020 was the year that COVID-19 impacted us all, HIV criminalisation was still a major issue of concern. We began highlighting punitive responses to this latest pandemic in our HIV Justice Weekly newsletter in March 2020, but also documented at least 90 cases of unjust HIV criminalisation in 25 countries through our global monitoring work.
Kevin Moody, who became Chair of our Supervisory Board earlier this year, after joining the Board last September, said: "HJN realised major achievements last year, as outlined in our Annual Report 2020. Aside from fulfilling an essential leadership role in combatting HIV criminalisation and convening diverse partners globally, [Executive Director] Edwin J Bernard led the team in evaluating its strategy with an eye to remain fit for purpose in a rapidly changing environment moving forward. That this was all achieved in the context of COVID-19 speaks highly of the dedication of the team and partners to reduce unjust criminalisation of people living with HIV everywhere."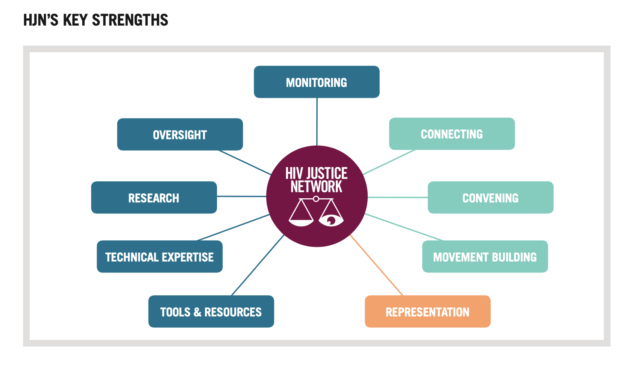 A strategic review undertaken in 2020 found that HJN's reputation amongst its stakeholders is strong, based on the expertise within the organisation, work it produces, and its leadership. Susequently, HJN grew over the past year, taking steps to expand the team to complement our existing capacity around campaigns and communications, and finance and administration. We also expanded our governance, adding new Supervisory Board members, and convened our Global Advisory Panel (GAP), an international expert reference group of activists, lawyers and academics – more than half of whom are openly living with HIV – from all regions of the world who are working on ending HIV and intersectional criminalisation.