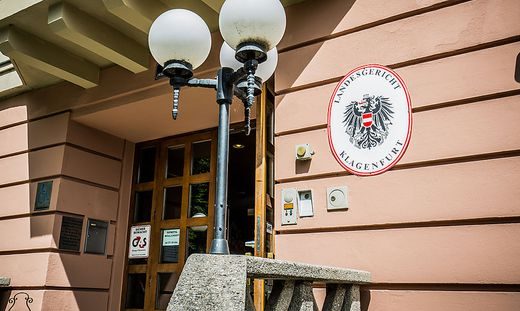 Sentencing
Sentenced: Carinthian infected partner with HIV Five months mininum - trial under exclusion from the public
April 18, 2017
Google Translation; for original article, scroll down.
A 51-year-old Carinthian was sentenced to a 15-month imprisonment on Tuesday at the Landesgericht Klagenfurt for personal injury caused by persistent and intentional endangering of humans by transmissible diseases. The man had infected his partner with HIV.
In the fourth attempt, Judge Lisa Kuschinsky was finally able to carry out the negotiations; the man had not appeared at three negotiating dates; after the third attempt at the beginning of March, he was sent to detention and taken into custody. The process took place under the exclusion of the public, so details of its responsibility are not known. The 51-year-old accepted the verdict; since the prosecutor's office also waived legal remedies, the verdict is final.
---
Veurteilt: Kärntner infizierte Partner mit HIV
Fünf Monate davon unbedingt – Prozess unter Ausschluss der Öffentlichkeit
Ein 51 Jahre alter Kärntner ist am Dienstag am Landesgericht Klagenfurt wegen Körperverletzung mit Dauerfolgen und vorsätzlicher Gefährdung von Menschen durch übertragbare Krankheiten zu einer Freiheitsstrafe von 15 Monaten verurteilt worden. Der Mann hatte seinen Partner mit HIV infiziert. Zehn Monate wurden ihm bedingt nachgesehen, fünf Monate muss er absitzen.
Im vierten Anlauf konnte Richterin Lisa Kuschinsky die Verhandlung endlich durchführen, bei drei Verhandlungsterminen war der Mann nicht aufgetaucht, nach dem dritten Versuch Anfang März wurde er zur Verhaftung ausgeschrieben und in Untersuchungshaft genommen. Der Prozess fand unter Ausschluss der Öffentlichkeit statt, Details über seine Verantwortung sind daher nicht bekannt. Der 51-Jährige nahm das Urteil an; da auch die Staatsanwaltschaft auf Rechtsmittel verzichtete, ist das Urteil rechtskräftig.