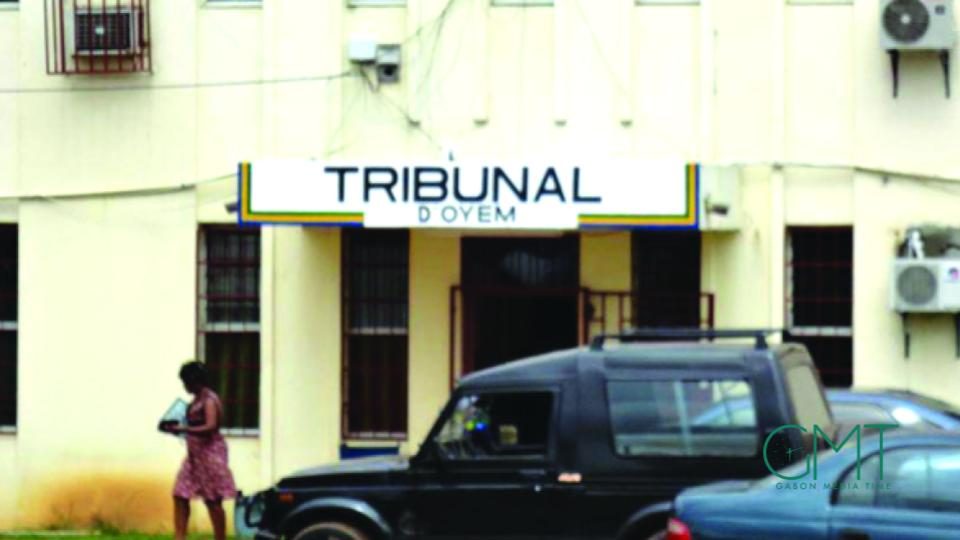 Prosecution
Gabon: Polygamist sued by first wife for attempted HIV / AIDS transmission
March 27, 2019
Google translation, for article in French, please scroll down
Gabon: Polygamist sued by first wife for attempted HIV / AIDS transmission
A woman, married under a polygamous marriage contract, decided to take her husband to court. And for good reason, she suspects him of having been infected by his second wife who carries the HIV virus, and that her husband would then try to transmit it to her. Forbidden to leave the province, the husband will appear this Thursday, March 28, 2019 at the court of Oyem.
The affair is making headlines in the various areas of the provincial capital Woleu-Ntem, in view of its outlandish dimension. Indeed, a polygamous husband is accused by his first wife of wanting to transmit the disease he contracted with his new wife. Rejecting his wife's allegations, the husband demanded hard evidence before making death threats against her. A situation that forced the family of the complainant to turn to the court of their locality to put an end to these reprehensible actions.
According to the account of the newspaper L'Union this Wednesday, March 27, 2019, the facts have taken place in Libreville where a woman learned of her husband's wish to integrate a second woman into their union, which he was planning to do before retiring. Conscious that they were married under the regime of separation of property, option polygamy, the first wife did not oppose it. Only the new woman was the widow of an HIV-positive man and she herself was living with HIV. Thus informed, she reported it to her husband but the latter will judged her claims to be absurd.
That is when the death threats started and the man ordered his first wife to leave the marital home. Preparing to come down to Libreville to carry out his threats, the husband was arrested by the gendarmerie Akam Essatouk and presented to the prosecution.
After instruction, he was released on bail but prohibited from leaving the Woleu-Ntem pending his appearance in Court on Thursday, March 28. As for the second wife, she left the matrimonial home after the revelations had been brought before the courts.
Gabon: Un polygame traîné en justice par sa première épouse pour tentative de contamination du VIH/SIDA
Une femme mariée sous l'option polygamique a décidé de traduire son époux devant les tribunaux. Et pour cause, elle le soupçonne d'avoir été contaminé par sa seconde épouse qui serait porteuse du VIH/Sida et que ce dernier tenterait de le lui transmettre. Interdit de quitter la province, le mari comparaîtra ce jeudi 28 mars 2019 au tribunal d'Oyem.
L'affaire défraie la chronique dans les différentes artères de la capitale provinciale du Woleu-Ntem, au vue de son aspect rocambolesque. En effet, un mari polygame est accusé par sa première épouse de vouloir lui transmettre la maladie contractée avec sa nouvelle femme. Récusant les allégations de sa femme, le mari a exigé des preuves tangibles avant de proférer des menaces de mort sur sa conjointe. Une situation qui aurait contraint la famille de la plaignante a se tourner vers le tribunal de leur localité pour mettre un terme à ces agissements répréhensibles.
Selon le récit du quotidien L'Union de ce mercredi 27 mars 2019 les faits se seraient déroulés à Libreville où une femme a appris que son époux ambitionne d'intégrer une seconde femme à leur union. Chose qu'il fera avant d'aller à la retraite. Consciente qu'ils sont mariés sous le régime de la séparation des biens, option polygamie, la première épouse ne s'y opposera pas. Seulement, la nouvelle femme serait la veuve d'un séropositif et elle-même serait porteuse du virus. Informée, la rendra compte à son époux mais ce dernier jugera absurde les prétentions de cette dernière.
C'est alors que débutent les menaces de mort du bigame qui a ordonné à sa première épouse de quitter le domicile conjugal. Préparant une descente à Libreville pour mettre à exécution ses menaces, le mari sera interpellé par la gendarmerie d'Akam Essatouk puis présenté devant le parquet. Après instruction, il sera mis en liberté provisoire mais interdit de quitter le Woleu-Ntem en attendant de comparaître ce jeudi 28 mars. Quant à la seconde épouse, elle aurait quitté le foyer conjugal après que les révélations eurent été portées devant les tribunaux.