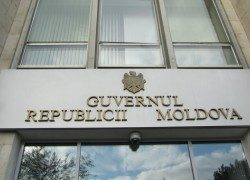 Sentencing
A man from the Briceni district was convicted of transmitting AIDS
July 22, 2013
Google translation, scroll down for article in original language
By one year in prison, a 26-year-old man had been sentenced to a suspended sentence by a court for intentionally infecting his roommate with HIV.
According to prosecutors, the young man knew that he was infected, but did not warn his partner and had sex with her for six months without any protection.
Later, a medical examination revealed that the 30-year-old woman was HIV-positive.
The victim called on law enforcement to bring her former partner to justice. The court's decision can be appealed to a higher authority.
---
К одному году тюрьмы с отсрочкой приговорил суд 26-летнего мужчину за то, что тот умышленно заразил свою сожительницу ВИЧ-инфекцией.
По словам прокуроров, молодой человек знал о том, что заражен, однако не предупредил свою партнершу и на протяжении полугода поддерживал с ней сексуальные отношения, никак не предохраняясь.
Позднее в результате медицинского обследования выяснилось, что 30-летняя женщина ВИЧ-инфицирована.
Пострадавшая обратилась к правоохранителям с требованием привлечь к ответственности своего бывшего партнера. Решение суда можно обжаловать в вышестоящей инстанции.