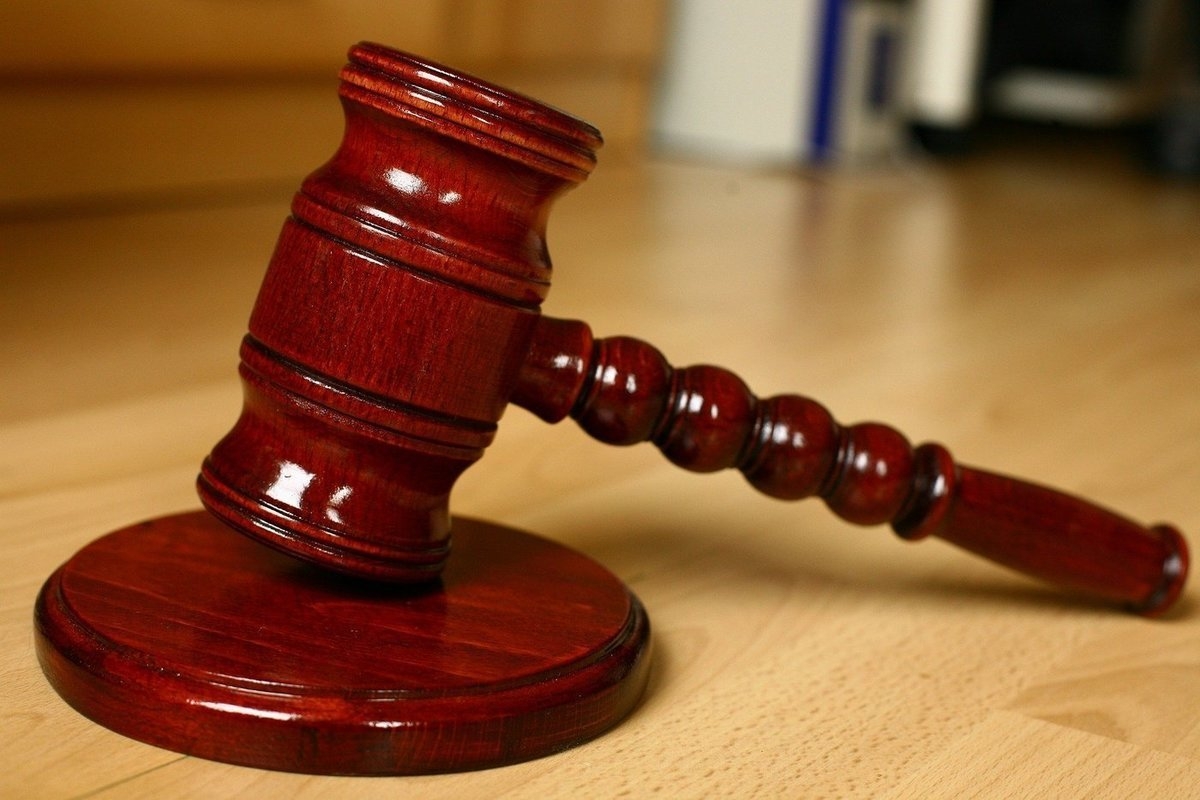 Report
Rotterdammer's ex-partners sound the alarm: 'He infects you with HIV'
April 3, 2022
Translated by World Today. For original article in Dutch, please scroll down
A charming, charming man. This is how his exes portray L. – especially at the beginning of the relationship. The man, who earns his living as a hairdresser during the relationships and is a fanatic amateur football player on weekends, meets women through dating apps and at festivals.
He makes no secret of the fact that the 29-year-old sports enthusiast has a great eye for feminine beauty. But when he meets Nina four years younger via a dating app, he immediately shows how serious he is about her. He wants her to be the mother of his child. Nina: "I always wanted to be a mother at a young age, our relationship was good, so we went for it."
At that time, Nina already notices that L. often has pills in his inside pocket. "When I asked him about it, he said: those are ecstasy pills." As Nina's pregnancy progresses, she gets striking complaints. When she is thirteen weeks pregnant, she has to be admitted with a kidney infection, a laryngitis and a mouth full of canker sores. "After the delivery, the lymph nodes were swollen all over my body. They even surgically removed a gland, but couldn't find what I had."
Kimberley also gets vague physical complaints not long after the start of her relationship with L.. "About two weeks after we first had sex, I ended up in the hospital with a very high fever and a severe pain in my lower abdomen. I was put through the mangle, but they couldn't find what I had."
In the end, Kimberley stays with L for two years. A relationship with many ups and downs. "It was fun at first, but I soon found out that he was never the cause. Even if he showed up an hour late for an appointment himself, he managed to make it so that I was the culprit."
Both women soon find out that the Rotterdammer is not very monogamous. Shortly after the birth of their daughter, Nina investigates, because she has the feeling that L. is cheating. She checks his email, but comes across something far more disturbing. In his deleted items is an email from the hospital – department of internal medicine – that L's medicines are 'ready'.
Nina's gut feeling tells her that something is very wrong – yet she still doesn't know what drugs L. is taking. That penny only drops when she undergoes examinations in the hospital for the umpteenth time because of vague, physical complaints. "When I was diagnosed with HIV, my world collapsed. I went to talk to L., but he slammed shut. Nothing just came out."
Because L. himself conceals his illness, according to his ex-partners, they warn the women who have or have had a relationship with him. In a short time L. has recently become a father several times.
What also plays a role in sounding the alarm is that in the eyes of the women, L. handles his medication recklessly and often does not take them. Nina: "With this disease, you must faithfully take your medicines every day, otherwise you can become resistant to the medicines, and you also transmit the virus more quickly. I am lucky that our daughter was not infected at birth."
The counter is now at six, says Kimberley, who at Nina's insistence has her blood tested when they find out that they had had a relationship with L. at the same time. "We are now with six women who have contracted HIV through L. I'm afraid he may have carried it with him for a long time. L.'s brother died of AIDS a few years ago. Then you start thinking: have they may have contracted it very early in their lives?"
Just last December, Kimberley approaches a friend of L.'s, Wendy, with an urgent request to get tested. Wendy: "It turned out I had chlamydia, gonorrhea and HIV."
At the end of 2020, Nina will take the plunge and report serious abuse against her daughter's father to the police in Rotterdam for 'consciously transferring the HIV virus' to her. Kimberley follows a month later, and Wendy recently went to the police to report aggravated assault.
Their story is heard open-mouthed by the police, the women feel heard and the people who record their declaration make no secret of the fact that they find the story astonishing. Yet all three women hear that the cases are being dropped for the main reason: lack of evidence.
According to a spokesperson for the Public Prosecution Service, it is "legally impossible" to prosecute L.. "We know from previous, comparable cases that such a case will not stand up in court. It is impossible to prove that the women contracted the HIV virus specifically through this man." The Public Prosecution Service also points to the 'women's own responsibility'. The spokesperson emphasizes that this is a 'legal assessment'. "It is very reprehensible from a human point of view what happened to the women, but from a legal point of view, that responsibility weighs in.
Annemiek van Spanje – who assists the three women – acknowledges that it is legally complicated. But according to her there is evidence and she cannot believe that an investigation has not even been launched. "He has had a long-term relationship with all three women. All three women were subsequently diagnosed with HIV. He was confronted with this several times. He was asked several times to do a test." Van Spanje now wants to try to enforce prosecution through the court. "The women hope to reach other women who have experienced the same with L. Women who are living with HIV unknowingly."
The names of the three women in this article have been changed. Their real names are known to the editors, as is the full name of the man from the story.
---
Ex-partners van Rotterdammer luiden noodklok: 'Hij besmet je met hiv'
Rotterdammer L. vormt volgens drie van zijn ex-vriendinnen een gevaar voor de vrouwen die zijn pad kruisen. De 29-jarige man zou willens en wetens het hiv-virus overdragen aan zijn bedpartners en zijn ziekte verzwijgen, is hun verhaal. De drie vrouwen hebben aangifte gedaan en vertellen aan RTL Boulevard hun ontluisterende verhaal: "Er moeten veel meer vrouwen zijn."
"Toen ik de diagnose hiv kreeg, stortte mijn wereld in"
Een innemende, charmante man. Zo schetsen zijn exen L. – vooral in het begin van de relatie. De man, die ten tijde van de relaties zijn kost verdient als kapper en in de weekenden een fanatiek amateurvoetballer is, ontmoet vrouwen via datingapps en op festivals.
Dat de 29-jarige sportieveling veel oog heeft voor vrouwelijk schoon, steekt hij niet onder stoelen of banken. Maar als hij via een datingapp de vier jaar jongere Nina ontmoet, laat hij meteen al merken hoe serieus hij het met haar meent. Hij wil dat zij de moeder van zijn kind wordt. Nina: "Ik wilde altijd al jong moeder worden, onze relatie was goed, dus we gingen ervoor."
Het valt Nina in die tijd al op dat L. vaak pilletjes in zijn binnenzak heeft. "Als ik hem daarnaar vroeg, zei hij: dat zijn xtc-pillen." Naarmate Nina's zwangerschap vordert krijgt ze opvallende klachten. Als ze dertien weken zwanger is, moet ze opgenomen worden met een nierbekkenontsteking, een keelontsteking en een mond vol aften. "Na de bevalling waren de lymfeklieren over mijn hele lichaam opgezet. Ze hebben zelfs een klier operatief verwijderd, maar vonden maar niet wat ik had."
Ook Kimberley krijgt niet lang na de start van haar relatie met L. vage lichamelijke klachten. "Ongeveer twee weken nadat we voor het eerst seks met elkaar hadden, belandde ik in het ziekenhuis met heel hoge koorts en een hevige pijn in mijn onderbuik. Ik ben door de mangel gehaald, maar ze konden niet vinden wat ik had."
Uiteindelijk blijft Kimberley twee jaar samen met L. Een relatie met veel ups-and-downs. "In het begin was het heel plezierig, maar al gauw kwam ik erachter dat er nooit iets aan hem lag. Al kwam hij zelf een uur te laat opdagen bij een afspraak, hij wist het zo te draaien dat ik de schuldige was."
Dat de Rotterdammer niet erg monogaam is ingesteld, daar komen beide vrouwen ook al gauw achter. Kort na de geboorte van hun dochter gaat Nina op onderzoek uit, omdat ze het gevoel heeft dat L. vreemdgaat. Ze checkt zijn mail, maar komt iets tegen wat vele malen verontrustender is. In zijn verwijderde items zit een mail van het ziekenhuis – afdeling interne geneeskunde – dat L's medicijnen 'klaarstaan'.
Nina's onderbuikgevoel zegt dat er iets helemaal mis is – toch weet ze nog altijd niet wat voor medicijnen L. gebruikt. Dat kwartje valt pas als ze voor de zoveelste keer onderzoeken in het ziekenhuis ondergaat vanwege vage, lichamelijke klachten. "Toen ik de diagnose hiv kreeg, stortte mijn wereld in. Ik ging verhaal halen bij L., maar hij klapte dicht. Er kwam gewoon niets uit."
Omdat L. zelf zijn ziekte verzwijgt, volgens zijn ex-partners, waarschuwen zij de vrouwen die een relatie met hem hebben of hebben gehad. In korte tijd is L. recentelijk meerdere keren vader geworden.
Wat ook meespeelt bij het aan de bel trekken is dat L. in de ogen van de vrouwen roekeloos met zijn medicatie omgaat en ze vaak niet slikt. Nina: "Je moet bij deze ziekte elke dag trouw je medicijnen innemen, anders kun je resistent raken voor de medicijnen, bovendien draag je het virus sneller over. Ik mag van geluk spreken dat onze dochter bij de geboorte niet besmet is geraakt."
De teller staat inmiddels op zes, vertelt Kimberley, die op aandringen van Nina haar bloed laat testen als ze erachter komen dat ze gelijktijdig een relatie met L. hadden gehad. "We zijn nu met zes vrouwen die hiv hebben gekregen via L. Ik ben bang dat hij het misschien al heel lang bij zich draagt. L.'s broer is een paar jaar geleden overleden aan aids. Dan ga je toch denken: hebben ze het misschien al heel vroeg in hun leven opgelopen?"
Afgelopen december nog benadert Kimberley een vriendin van L., Wendy, met het dringende verzoek om zich te laten testen. Wendy: "Ik bleek uiteindelijk chlamydia, gonorroe en hiv te hebben."
Eind 2020 trekt Nina de stoute schoenen aan en doet aangifte van zware mishandeling tegen de vader van haar dochter bij de politie in Rotterdam voor 'het bewust overbrengen van het hiv-virus' op haar. Kimberley volgt een maand later, recentelijk stapt ook Wendy naar de politie om aangifte van zware mishandeling te doen.
Bij de politie wordt hun verhaal met open mond aangehoord, de vrouwen voelen zich gehoord en de mensen die hun aangifte opnemen steken ook niet onder stoelen of banken dat ze het verhaal verbijsterend vinden. Toch horen alle drie de vrouwen dat de zaken worden geseponeerd met als hoofdreden: gebrek aan bewijs.
Volgens een woordvoerder van het Openbaar Ministerie is het 'juridisch onmogelijk' om L. te vervolgen. "Uit eerdere, vergelijkbare zaken weten we dat zo'n zaak geen standhoudt in de rechtbank. Het is niet te bewijzen dat de vrouwen het hiv-virus specifiek via deze man hebben opgelopen." Ook wijst het OM op de 'eigen verantwoordelijkheid van de vrouwen'. De woordvoerder benadrukt dat het om een 'juridische beoordeling gaat'. "Menselijkerwijs is het zeer verwerpelijk wat de vrouwen is overkomen, maar juridisch gezien weegt die eigen verantwoordelijkheid mee."
Annemiek van Spanje – die de drie vrouwen bijstaat – erkent dat het juridisch ingewikkeld ligt. Maar er is volgens haar wel degelijk bewijs en ze kan er niet bij dat er niet eens een onderzoek is opgestart. "Hij heeft met alle drie de vrouwen een langdurige relatie gehad. Bij alle drie de vrouwen is naderhand hiv vastgesteld. Hij is meerdere malen geconfronteerd hiermee. Er is hem meerdere keren gevraagd om een test te doen." Van Spanje wil nu via het gerechtshof proberen om vervolging af te dwingen. "De vrouwen hopen andere vrouwen te bereiken die hetzelfde met L. hebben meegemaakt. Vrouwen die zonder het te weten met hiv rondlopen."
Namen van de drie vrouwen in dit artikel zijn gefingeerd. Hun echte namen zijn bij de redactie bekend, net als de volledige naam van de man uit het verhaal.