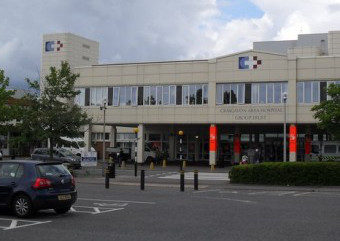 Sentencing
HIV Positive Woman bit a police officer in Hospital
August 31, 2016
A HIV positive woman drew blood when she bit a police officer at a hospital, Craigavon Magistrate's Court has heard.
A blood test had to be carried out on the officer and it proved to be negative.
FX (36), of no fixed abode, appeared at the local court by way of videolink from Hydebank during last Friday's sitting.
She admitted assault occasioning actual bodily harm on June 17 this year. The court heard that staff at Craigavon Area Hospital called for police assistance with a patient who had suicidal tendencies.
She resisted police and had to be handcuffed. When the handcuffs were being changed from her front to her back she bit an officer on the hand. It caused an open wound and X said she was HIV positive. Staff treated the officer and blood was drawn for a test for HIV. The result was negative. Mr Conor Downey, defending, said his client would apologise for her behaviour.
He added that at the time she was extremely drunk and in a very poor state mentally and physically. She appreciated her behaviour was completely inappropriate. Mr Downey said she was originally from Dublin and had got into Portadown station in a very confused state. She planned to stay in Northern Ireland and there was a place for her in the Simon Community. Mr Downey confirmed his client was HIV positive to which District Judge, Mr Peter King, said it 'made it so much worse'. He imposed a sentence of five months in custody and ordered to her to pay a £25 offender's levy.