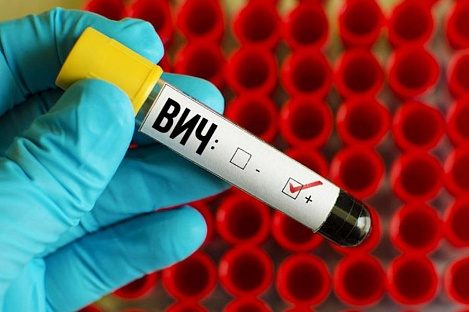 Sentencing
A Russian with HIV infected a schoolgirl went to jail
February 28, 2020
Automatic translation via Deepl.com - For original article in Russian, please scroll down
A court in the Sakhalin region sentenced a resident of Korsakov, who infected a schoolgirl with human immunodeficiency virus (HIV), to two years in prison. This is reported on the website of the regional department of the Russian Investigative Committee.
According to the investigation, a 21-year-old man, knowing that he was infected with HIV, had unprotected sex with a 16-year-old girl from April to July 2019 without warning her of his diagnosis. As a result, she also became infected with the immunodeficiency virus.
A criminal case has been initiated against a Sakhalin resident under part 3 of article 122 of the Russian Criminal Code ("Infection with HIV infection"). The court sentenced him to two years in prison, the sentence has not yet entered into force.
---
Заразивший школьницу ВИЧ россиянин попал в тюрьму
Суд в Сахалинской области приговорил к двум годам лишения свободы жителя Корсакова, заразившего школьницу вирусом иммунодефицита человека (ВИЧ). Об этом сообщается на сайте регионального управления Следственного комитета России.
По данным следствия, 21-летний мужчина, зная о том, что он заражен ВИЧ, в период с апреля по июль 2019 года занимался незащищенным сексом с 16-летней девушкой, не предупредив ее о своем диагнозе. В результате она тоже заразилась вирусом иммунодефицита.
В отношении сахалинца возбудили уголовное дело по части 3 статьи 122 УК России («Заражение ВИЧ-инфекцией»). Суд приговорил его к двум годам тюрьмы, приговор в силу еще не вступил.
Charged
The court will consider the case of a young Sakhalin resident who has infected a minor with HIV
January 16, 2020
Translation via Deepl.com. For Russian article, please scroll down.
The investigation of the criminal case against a 21-year-old resident of Korsakov has been completed. He is charged with HIV infection of a minor.
As previously reported, the suspect was infected with human immunodeficiency virus. He should have used protection during sexual intercourse, he did not do that. From April to June 2019, the guy had unprotected sex with a 16-year-old girlfriend. However, he did not warn her about his illness. As a result, the girl became infected with HIV, reported the regional investigative commission.
The investigation has collected sufficient evidence, and therefore the criminal case with the approved indictment was sent to court for consideration on the merits.
---
Суд рассмотрит дело молодого сахалинца, заразившего несовершеннолетнюю ВИЧ
Расследование уголовного дела завершено в отношении 21-летнего жителя Корсакова. Он обвиняется в заражении ВИЧ-инфекцией несовершеннолетней.
Как сообщалось ранее, подозреваемый был заражен вирусом иммунодефицита человека. Он должен был предохраняться при половых контактах, этого не делал. С апреля по июнь 2019 года парень вступал с 16-летней подругой в незащищенный половой акт. При этом он не предупредил ее о своем заболевании. В результате девушка заразилась ВИЧ, сообщили в областном следкоме.
Следствием собрана достаточная доказательственная база, в связи с чем уголовное дело с утвержденным обвинительным заключением направлено в суд для рассмотрения по существу.