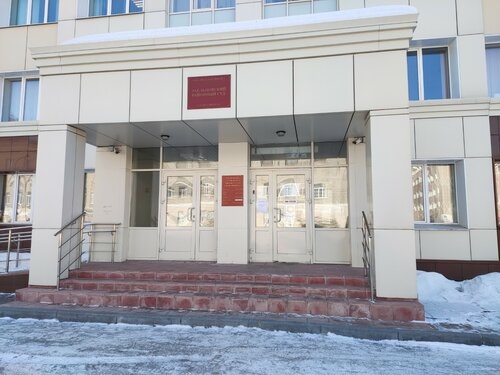 Sentencing
Novosibirsk man sentenced to prison for HIV transmission
June 6, 2022
Source:
AIDS Center / СПИД.ЦЕНТР
Automated Google translation. Please scroll down for the original article in Russian.
The Zaeltsovsky District Court of Novosibirsk sentenced a local resident to 3.5 years in a strict regime colony for passing HIV to his partner. In addition, he must pay her 3 million rubles in compensation for non-pecuniary damage.
In an interview with Precedent, a woman named Svetlana said that she met with a former prisoner for several years. He, according to the woman, knew about his diagnosis, but did not say anything about it. Then he again ended up in a colony for theft, Svetlana accidentally found out from a mutual friend that he had HIV, and she herself decided to get tested. It turned out to be positive.
"I was sick like never before in my life, and for a long time I did not understand what was wrong. Everything was revealed when he was imprisoned once again. The prisoners in the cell communicate and everyone knows about each other. And then my friend found out from her friend that Mikhail has HIV. She informed me right away. I told him that I would contact law enforcement agencies, and he says, wait, I will be released and I will prove to you that I myself am a victim, "said Svetlana. 
For a year she tried to prove that Mikhail gave her HIV on purpose. She wrote a complaint about the work of the police to the Minister of Internal Affairs of Russia Vladimir Kolokoltsev, after which the investigators nevertheless opened a criminal case against Mikhail under Part 2 of Article 122 of the Criminal Code of the Russian Federation ("Infecting another person with HIV infection by a person who knew that he had this disease").
It turned out that the man found out his HIV status back in 2014, but in court he denied his guilt. As a result, Mikhail was found guilty of intentionally infecting HIV. He was sentenced to 3.5 years in prison in a strict regime colony. He also has to pay three million rubles in compensation for non-pecuniary damage.
At the end of 2020, the Eurasian Women's AIDS Network published monitoring data on HIV criminalization in Russia. According to the study, our country occupies one of the leading positions in the world in terms of the number of convictions under Article 122 of the Criminal Code of the Russian Federation related to HIV infection.
As AIDS.CENTER wrote, in Eastern Europe Russia and Belarus are leading in terms of the number of repressive laws that criminalize the transmission of HIV. At the same time, many countries are moving towards reducing the degree of responsibility for this type of crime. 
---
В Новосибирске мужчину приговорили к тюремному заключению за передачу ВИЧ
Заельцовский районный суд Новосибирска приговорил местного жителя к 3,5 годам колонии строгого режима за то, что он передал ВИЧ партнерше. Кроме того, он должен выплатить ей 3 миллиона рублей возмещения морального вреда.
В интервью изданию «Прецедент» женщина по имени Светлана рассказала, что несколько лет встречалась с бывшим заключенным. Он, по словам женщины, знал о своем диагнозе, но ничего об этом не говорил. Потом он снова оказался в колонии за кражу, Светлана случайно узнала от общей знакомой, что у него ВИЧ, и сама решила сдать анализ. Он оказался положительным.
«Я болела так, как никогда в жизни, и долгое время не понимала, в чем дело. Все вскрылось, когда его посадили в очередной раз. Заключенные в камере общаются и все знают друг про друга. И вот моя подруга от своего друга узнала, что у Михаила ВИЧ. Она сразу же мне сообщила. С ему сказала, что буду обращаться в правоохранительные органы, а он говорит, подожди, я освобожусь и докажу тебе, что я сам жертва», — рассказала Светлана.
В течение года она пыталась доказать, что Михаил передал ей ВИЧ намеренно. Она написала жалобу на работу полицейских министру внутренних дел России Владимиру Колокольцеву, после чего следователи все-таки завели на Михаила уголовное дело по части 2 статьи 122 УК РФ («Заражение другого лица ВИЧ-инфекцией лицом, знавшим о наличии у него этой болезни»).
Выяснилось, что мужчина узнал свой ВИЧ-статус еще в 2014 году, но в суде он отрицал свою вину. В результате Михаила признали виновным в преднамеренном заражении ВИЧ. Его приговорили к 3,5 годам лишения свободы в колонии строгого режима. Он также должен выплатить три миллиона рублей в качестве компенсации морального вреда.
В конце 2020 года Евразийская Женская сеть по СПИДу опубликовала данные мониторинга криминализации ВИЧ в России. Согласно исследованию, наша страна занимает одну из лидирующих позиций в мире по количеству обвинительных приговоров по статье 122 Уголовного кодекса РФ, связанных с ВИЧ-инфекцией.
Как писал «СПИД.ЦЕНТР», в Восточной Европе Россия и Беларусь лидируют по количеству репрессивных законов, криминализирующих передачу ВИЧ. При этом многие страны идут по пути снижения степени ответственности за указанный вид преступления.