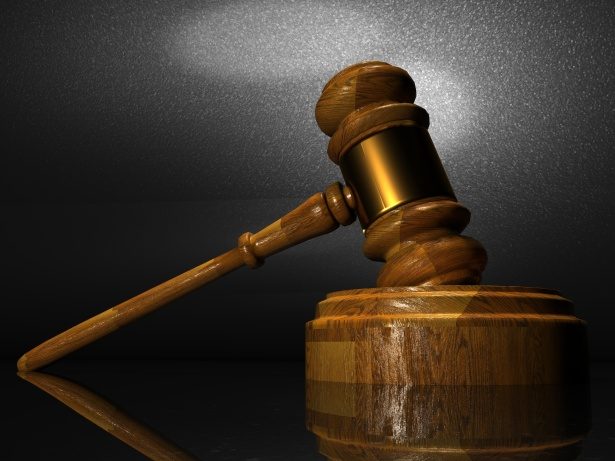 Arrest
Viral effect of unprotected sex. Petersburger suspected of intentionally transmitting HIV to a girlfriend from a dating site
February 12, 2020
Automatic translation with Deepl.com - Scroll down for article in Russian
In St. Petersburg, a criminal case was opened on intentional infection of a sexual partner. The victim was seduced to a relationship with a user of a dating site.
As Fontanka learned on February 12, a case was filed by the police in the Vyborg district at the request of a 44-year-old nurse from a city hospital, under the rather rare article 122 of the Criminal Code "HIV infection". According to her, in September last year, she entered into a romantic relationship with a 37-year-old Petersburger, whom she met on a dating site. Before sexual intimacy, the man assured his partner of his viral and venereal purity. After a couple of months of unprotected contacts, the nurse began to bleed, she was hospitalized. Studies have shown a positive response to HIV infection.
In January 2020, the victim registered with the AIDS center, where she learned a lot about her recent partner. He has been under supervision since 2007 and knew the viral condition of his body.
Suspect was released on a no-show subscription. He will have to reveal the 13-year history of his sexual relations, and the investigation will have to communicate with his former partners.
For five years, only six criminal cases were examined in St. Petersburg under article 122 of the Criminal Code, as follows from statistics published at the GAS Justice.
---
Вирусный эффект незащищенного секса. Петербуржца подозревают в умышленном заражении ВИЧ подруги с сайта знакомств
В Петербурге возбудили уголовное дело о преднамеренном заражении полового партнера. Жертва соблазнилась отношениями с пользователем сайта знакомств.
Как стало известно «Фонтанке» 12 февраля, дело по довольно редкой статье 122 УК «Заражение ВИЧ-инфекцией» возбудили в полиции Выборгского района по заявлению 44-летней медсестры одной из городских больниц. По ее утверждению, в сентябре прошлого года она вступила в романтические отношения с 37-летним петербуржцем, с которым встретилась на сайте знакомств. Перед сексуальной близостью, мужчина заверил партнершу в своей вирусной и венерической чистоте. Через пару месяцев незащищенных контактов у медсестры открылось кровотечение, ее госпитализировали. Исследования показали положительную реакцию на ВИЧ-инфекцию.
В январе 2020-го потерпевшая встала на учет в СПИД-центре, где многое узнала о недавнем партнере. Под наблюдением он состоял с 2007 года и вирусные особенности своего организма хорошо знал.
Подозреваемого отпустили под подписку о невыезде. Ему предстоит реанимировать 13-летнюю историю половых отношений, а следствию – пообщаться с прежними партнершами.
За пять лет в Петербурге рассмотрели всего шесть уголовных дел по 122-й статье УК, следует из опубликованной на ГАС «Правосудие» статистики.