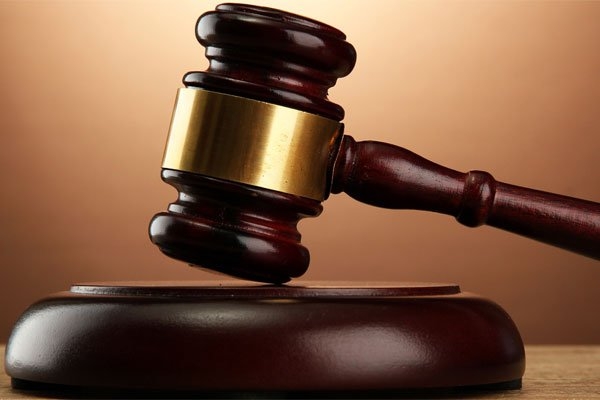 Report
Defendant is wanted in Novosibirsk under article for HIV infection
January 29, 2021
Source:
Новая Сибирь online/ New Siberia Online
For original article in Russian, please scroll down
Police in Novosibirsk's Zayeltsovsky district are investigating a criminal case of premeditated HIV infection. The Precedent Human Rights Project reported on the development of the story, which law enforcement agencies have been investigating for several years.
Earlier, "Novaya Sibiriya" said that 54-year-old Svetlana, who was infected by her partner Mikhail in 2017, went to the police and an inquest was organised in 2020, but it yielded no results. The investigator referred to the testimony of her former partner, who claimed to have notified his partner of his HIV status.
A criminal case has now been opened. It will be investigated by the Zayeltsovsky police department. The victim has already been summoned for questioning.
"The investigator said: "I don't understand why they didn't initiate a criminal case in the Central department. All the facts are there. It's a naked article 122, part 2. According to all the documents and his testimony," the woman told Precedent.
The police are now looking for Mikhail to question him. The man will undergo a drug and psychiatric examination. If he is found guilty, he could face five years in prison.
Earlier in Novaya Sibiriya:
A woman infected with HIV is not recognized as a victim
During a six-month pre-investigation in the Soviet district of Novosibirsk the police several times refused to open a criminal case against a victim of HIV infection (Article 122 of the Russian Criminal Code). On World AIDS Day, the human rights project "Precedent" told the story of Svetlana, a resident of Novosibirsk, who is not recognised as a victim because the suspect did not confess.
Svetlana was waiting for her boyfriend from the penal colony; they had known each other for many years. He was released in 2015 and a couple of years later went back to prison for distributing drugs. And the woman, already experiencing serious health problems, was tested for HIV. She tested positive.
For a long time, Svetlana said, she simply could not get the police to take a statement from her for knowingly infecting her uninformed partner with HIV (Article 122 of the Criminal Code). Since the spring of 2020, when a preliminary investigation into the crime began at the Sovetskiy Department of the Novosibirsk Region's Ministry of Internal Affairs, the criminal case has been dropped more than once. The investigator refers to the testimony of her partner, who claims that he informed his cohabitant about the diagnosis immediately, but Svetlana argues that this is not the case.
"I am an adult, I have children and grandchildren. I would never have had an affair if I had known about his illness," she says.
Article 122 of the Russian Criminal Code provides for a real prison sentence. Ivan Yeremeev, a lawyer with the NGO Ostrov, who himself lives with HIV, says that this crime has long ceased to be exotic.
"Under part 1 (knowingly putting another person at risk of HIV infection) we have a criminal record. – The first part (knowingly putting another person at risk of contracting HIV) usually carries a suspended sentence or correctional labour. For part 2 (the same act of a person who knew he or she was infected), if there is indeed a fact of infection, the qualification is stricter," he told Precedent. -Since 2019, there has been roughly an even number of convictions for both parts.
The moment a patient comes to the Centre for AIDS Prevention and Control, he or she signs a document warning of the consequences of unprotected sex and other means of transmission.
---
В Новосибирске разыскивают обвиняемого по статье за заражение ВИЧ
Полиция Заельцовского района Новосибирска расследует уголовное дело о предумышленном заражении ВИЧ. О развитии истории, которой правоохранительные органы занимались несколько лет, рассказал  правозащитный проект «Прецедент».
Ранее «Новая Сибирь» рассказывала, что у 54-летней Светланы, которую в 2017 году инфицировал её сожитель Михаил, в полиции не принимали заявления. В 2020 году была организована доследственная проверка, но результатов она не дала. Дознаватель ссылался на показания её бывшего партнёра, который утверждал, что уведомлял свою сожительницу о своем ВИЧ-статусе.
Теперь уголовное дело возбудили. Его расследованием займется отдел полиции «Заельцовский». Потерпевшую уже вызывали для опроса.
«Следователь сказал: «Я не понимаю, почему они не возбуждали уголовное дело в Центральном отделе. Все факты – налицо. Это голимая 122 статья, часть 2. По всем документам и его показаниям», — рассказала женщина «Прецеденту».
Сейчас полицейские ищут Михаила, чтобы допросить его. Мужчине сделают наркологическую и психиатрическую экспертизу. Если его вина будет установлена, ему грозит пять лет колонии.
Ранее в «Новой Сибири»:
Женщину, зараженную ВИЧ, не признают потерпевшей
В Советском районе Новосибирска за полгода доследственной проверки полиция несколько раз отказывала жертве в возбуждении уголовного дела за заражение ВИЧ-инфекцией (ст. 122 УК РФ). В Международный день борьбы со СПИД историю жительницы Новосибирска Светланы, которую не признают потерпевшей, потому что подозреваемый не признается, рассказал правозащитный проект «Прецедент».
Своего парня Светлана ждала из колонии, до этого они были много лет знакомы. Парень освободился в 2015 году и спустя пару лет снова сел за распространение наркотиков. А женщина, уже ощутив серьезные проблемы со здоровьем, прошла тест на ВИЧ. Он дал положительный результат.
Долгое время Светлана, по ее словам, просто не могла добиться того, чтобы полиция приняла у нее заявление по факту заведомого заражения ВИЧ-инфекцией неинформированного партнера (ст. 122 УК РФ). С весны 2020 года, когда в отделе «Советский» МВД по Новосибирской области началась доследственная проверка по признакам преступления, уголовное дело уже не единожды прекращалось. Дознаватель ссылается на показания ее партнера, утверждающего, что свою сожительницу о диагнозе он поставил в известность сразу, однако Светлана утверждает, что это не так.
«Я человек взрослый, имею детей и внуков. Я никогда бы не вступила в связь, если бы знала о его заболевании», — говорит она.
Статья 122 УК РФ предусматривает реальный срок заключения. Юрист общественной организации «Остров» Иван Еремеев, который сам живёт с ВИЧ, рассказывает, что это преступление давно перестала быть экзотикой.
«По части «1» (заведомое поставление другого лица в опасность заражения ВИЧ-инфекцией. – Прим. ред.) у нас, как правило, дают условный срок или исправительные работы. По части «2» (то же действие лица, знавшего о наличии у него болезни), если, действительно, есть факт заражения – уже более строгая квалификация, — рассказал он «Прецеденту». –На 2019 год было примерно ровное количество приговоров по обеим частям».
В момент, когда больной обращается в Центр по профилактике и борьбе со СПИДом, он подписывает документ о том, что предупреждён о последствиях незащищённых половых контактов и других способах передачи инфекции.