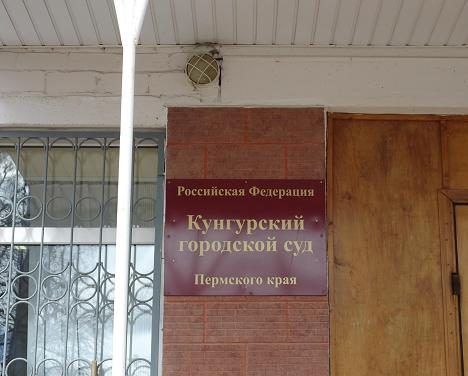 Sentencing
In Kungur, a woman has been convicted for HIV infection
August 30, 2013
Google translation, scroll down for Russian article
A Kungur inhabitant was sentenced for what is known as alleged HIV exposure.
A woman infected with HIV was observed at a medical facility with a diagnosis of "third stage of HIV infection (latent phase)." As a source of infection to others and having signed a notice by medical professional about the risk of HIV exposure to others and her responsibility in accordance with the law, she repeatedly had unprotected sexual intercourse with her friend, also a resident of Kungur without disclosing her HIV status while she was obliged to do.
The accused fully admitted her guilt according to newspaper "Iskra". Given the circumstances of the offense, the data on the defendant, who was positively characterized by her community , the court found a woman guilty of an offense under Part. 1, Art. 122 of the Criminal Code (allegedly putting another person at risk of HIV infection), she was sentenced to restriction of freedom for a term of one year and three months. The verdict came into force.
---
Жительницу Кунгура осудили за то, что она заведомо поставила другое лицо в опасность заражения ВИЧ-инфекцией.
Женщина инфицирована вирусом иммунодефицита и находится на диспансерном учете с диагнозом «ВИЧ-инфекция третьей стадии (латентная фаза)». Являясь источником заражения для других лиц и будучи письменно предупрежденной медицинским работником об опасности заражения и об ответственности в соответствии с законодательством, неоднократно вступала в незащищенные половые акты со своим знакомым, также жителем Кунгура, которому не сообщила о наличии у нее данного заболевания, хотя обязана была это сделать.
Свою вину подсудимая признала полностью, сообщает газета «Искра». Учитывая обстоятельства совершения преступления, данные о подсудимой, которая по месту жительства характеризуется положительно, суд признал женщину виновной в совершении преступления, предусмотренного ч. 1 ст. 122 УК РФ (заведомое поставление другого лица в опасность заражения ВИЧ-инфекцией) и назначил наказание в виде ограничения свободы сроком один год три месяца. Приговор вступил в законную силу.