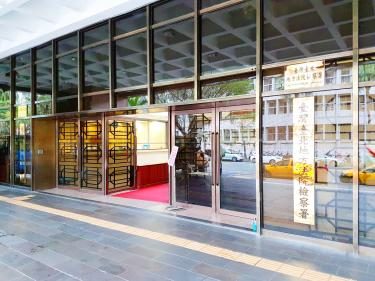 Charged
Eleven men charged with concealing HIV infections
November 10, 2017
The suspects were charged with having unprotected sex at parties without disclosing that they had AIDS, as well as with using illegal drugs
The Taipei District Prosecutors' Office yesterday charged 11 men with concealing that they had HIV and engaging in unsafe sexual practices with other men at sex-and-drug parties in Taipei.
They were indicted for violating provisions under the nation's rarely cited HIV Infection Control and Patient Rights Protection Act (人類免疫缺乏病毒傳染防治及感染者權益保障條例).
Prosecutors said the case stemmed from an investigation into a man nicknamed X (阿明), an alleged narcotics dealer who organized parties at his Taipei residence in 2012.
He allegedly used online chat Web sites to invite people over to have sex and take drugs.
Initially, the investigation only focused on X after he was apprehended for drug possession, but during his trial, the court found that he was a monitored HIV patient.
The district court ordered prosecutors to conduct another probe.
Based on communication records, investigators summoned for questioning 10 men who had attended the parties, who admitted to having had sex with other men.
However, investigators said they were shocked when all 10 also said that they were HIV-positive but had not told other attendees.
According to the indictment, all 11 suspects are HIV-positive, yet they concealed this and engaged in unprotected anal sex and other forms of sexual activities at the home parties.
"They did so without the use of condoms, possibly contributing to the further spread of HIV," the indictment said.
The suspects were charged under Article 21 of the HIV act, which states that people who are fully aware of their infection, but conceal the fact and engage in unsafe sex or share needles and syringes with others, thus potentially spreading infection, shall be sentenced to between five and 12 years in prison.
During questioning, the suspects allegedly said they were already HIV-positive before getting to know X and therefore were not infected at his sex parties in 2012.
They also reportedly told investigators that "when engaging in anal sex, they did not use condoms, because it gave them more sexual pleasure."