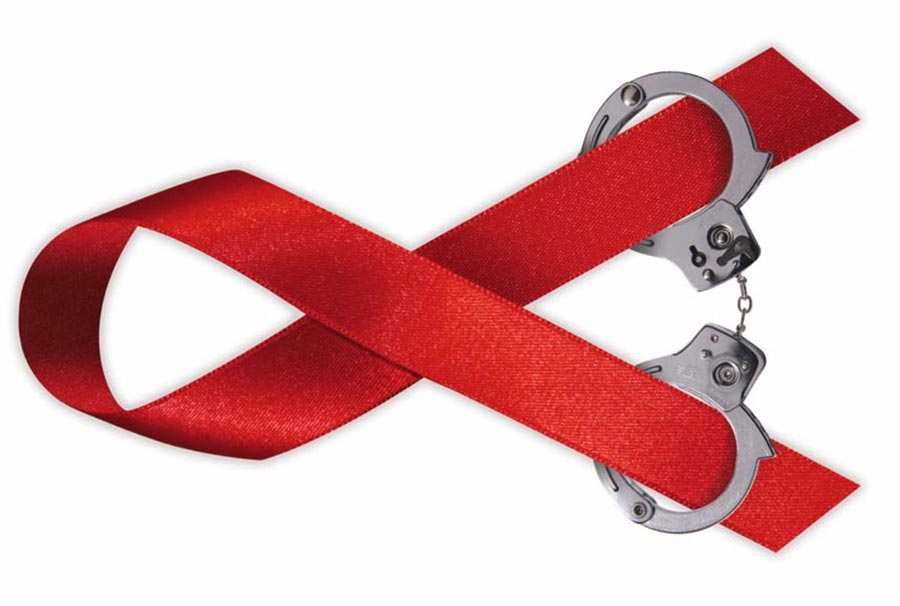 Charged
Maryland Man Knowingly Transfers HIV to Women He Met on Dating Apps
April 17, 2019
A Maryland man has been charged with knowingly transferring HIV to women he met through dating apps.
Frederick police arrested X, 34, on April 15 after a 21-month investigation during which they determined that he had sexual relations with multiple women but failed to tell them he was HIV positive.
X is charged with first-degree assault, reckless endangerment, and knowingly transfer of HIV prohibited, according to the police department
The investigation started based on allegations that Mr. X was actively having sexual relations with multiple females knowing that he was HIV positive, said a statement by Frederick Police Department.  He was meeting these women on various dating websites and apps.
Detective Dewees identified and contacted several victims, and authored and received several search and seizure warrants. Evidence was presented to a grand jury, which resulted in Mr. X being indicted.
X met several of the alleged victims through his dating profile on Bumble (a dating app in which the woman must initiate contact) according to the Frederick Post, and also on Backpage.
Backpage has since been seized by the federal government.
X also met women offline, police said, according to the Post. The investigation was sparked in July 2017 when a woman called police and said she tested positive for HIV after having sexual relations with X.
Police are asking anyone who had sexual relations with X in the past to contact them.
Knowingly transferring or attempting to transfer HIV is a misdemeanor under the state's general health law, which carries a maximum sentence of three years in prison and a $2,500 fine.
The charge is uncommon, Frederick County State's Attorney Charlie Smith told The Frederick Post.
"We have charged it previously in Frederick County, but it only comes up every several years that we'll see a case like this," Smith said. "We were working hand in hand with [the police department] from the very beginning, once it was brought to them because they were seeking our legal advice throughout the entire investigation."
To be found guilty, the jury must believe beyond reasonable doubt that the person knew they were HIV-positive.
In South Carolina, a man was arrested on the same day, also accused of exposing a woman to the HIV virus and not telling her, according to The Herald.
One of the sites that X used, Backpage, was seized in April 2018 by the FBI, which claimed it had become the Internet's leading forum for prostitution ads, including ads depicting the prostitution of children.
Seven individuals within the company, including directors and founders were charged with various crimes including facilitating prostitution, conspiracy to commit money laundering, concealment money laundering, and international promotional money laundering. Two individuals have already pleaded guilty to charges.
"For far too long, Backpage.com existed as the dominant marketplace for illicit commercial sex, a place where sex traffickers frequently advertised children and adults alike," said Attorney General Jeff Sessions at the time.
"Backpage has earned hundreds of millions of dollars from facilitating prostitution and sex trafficking, placing profits over the well-being and safety of the many thousands of women and children who were victimized by its practices," said First Assistant U.S. Attorney Elizabeth A. Strange.