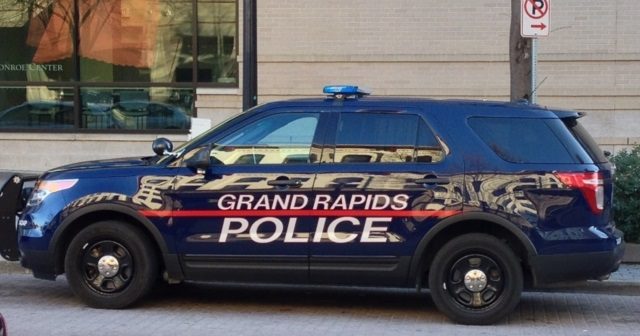 Charges dropped/acquittal
HIV Exposure Charges Dropped Against 'Undetectable' Transgender Woman for Second Time
October 2, 2019
Charges against a transgender woman named Keisha in Grand Rapids who police say had sex with a man without revealing her HIV-positive status have been dismissed for the second time. The charge, which stems from an incident that allegedly took place in 2015, carried a prison sentence of up to four years.
Police said that Keisha had engaged in survival sex work with a man when the car she was riding in was pulled over. The driver allegedly told police he had just had sex with her for $25 and some food and cigarettes. A search of Keisha's purse revealed HIV medication that the police used as evidence to charge her.
Michigan's 1989 AIDS Disclosure Law states that people who are HIV-positive or have AIDS must inform any sexual partners in advance of intercourse — Michigan is one of 26 states with similar laws. However, that law was amended last year and now decriminalizes the act if the HIV-positive individual is on medication that has suppressed the virus making it impossible to transmit. In Keisha's case, her viral load is undetectable thanks to the very medication police confiscated. She is adamant that she does not and has never had AIDS.
"They were steady putting AIDS out there when I'm undetectable, so that should have never been out there in the first place," Keisha told Between The Lines. "I thought of filing a lawsuit, but I don't even want to deal with Grand Rapids. I just want to count it over with.
The case was originally brought against her in 2016, though it was initially dismissed. Soon after that dismissal, three weeks, an amended charge was refiled against her. By then, however, Keisha was no longer living in the Grand Rapids area and police were unable to serve her.
Four years after the incident, Keisha said she thought the charges were behind her until she was re-arrested for the charge. She was subsequently misgendered in a news report done by WZZM Channel 13 that repeatedly referred to her as a man and used her birth name. Also, because the case was originally filed before the law was changed, officials initially decided to base the charges on the law that was in place at the time the incident.
After the man who said he had had sex with her was a no-show in court, the charges were dropped.
"We had a preliminary exam scheduled for today, but the victim failed to appear so we dismissed the case," Kent County Prosecutor Christopher Becker told Between The Lines Monday.
Now, with the case resolved, Keisha is back in Detroit where she lives and is currently attending cosmetology school.
"I'm happily married," she said. "My husband knows my status and I've left that whole lifestyle alone.