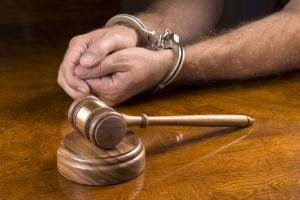 Sentencing
HIV-positive Palm Beach man who bit PBSO deputy sentenced to jail
November 3, 2016
An HIV-positive Palm Beach man who bit a Palm Beach County Sheriff's deputy during a confrontation in 2015 has been sentenced to 364 days in jail and five years probation.
JX pleaded guilty Oct. 25 to charges of battery on a law enforcement officer and resisting an officer with violence. Three other charges were not pursued by the state attorney's office, records show.
X, 27, bit Deputy Daniel Delia so hard that the deputy needed five stitches to close the laceration on his right forearm.
Delia said that after being bitten, he saw Switzer "spit out the large (chunk) of skin from his mouth."
X was intoxicated and agitated when he was confronted by deputies Feb. 16, 2015, outside the Coach House Banquet Hall, in Wellington, according to an arrest report.
When Delia attempted to get a cab for X, he turned violent by spitting, kicking and swinging at Delia and a second deputy.
A stun gun was deployed several times on X without effect. He was finally placed in handcuffs after "a long and violent struggle," the report said.
PBSO spokeswoman Teri Barbera said that Delia is still employed as a deputy but declined to answer a question regarding his health, citing medical privacy laws.
Delia has been a PBSO deputy since 2007 and was honored as the 2015 PBSO Law Enforcement Deputy of the Year. Delia as worked from 2002 to 2007 with the county's School District Police Department and for more than 20 years as a New York City cop.