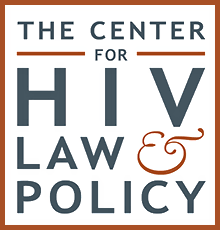 Appeal lost
X v. State, 806 S.E.2d 3 (Ga. Ct. App. 2017).
January 31, 2018
A Georgia court of appeals affirmed the conviction of a Georgia man living with HIV—under the state's HIV "reckless conduct" law—for engaging in sexual conduct without notifying his sexual partner of his HIV status. The court rejected both of the defendant's arguments that: 1) the trial court wrongly permitted the introduction of prejudicial evidence ("prior bad acts") that the defendant transmitted HIV to a different sexual partner; and 2) his trial attorney provided ineffective assistance because he enlisted attorneys and experts from the Office of Medical and Scientific Justice (OMSJ), a known HIV "denialist" organization, who claimed that there is no reliable test for HIV and that the prosecution could not prove that the defendant was living with HIV.
The defendant (X) first argued that the trial court violated the rules of evidence by allowing testimony from one of his previous sexual partners ("the witness") that he had previously transmitted HIV to her. Though testimony like this is generally barred as "prior bad acts" evidence to avoid jury bias against a defendant, it may be allowed if 1) it is relevant to something other than the defendant's character, 2) its value as evidence is not significantly outweighed by potential prejudice against the defendant, and 3) there is enough proof for the jury to find the defendant, in fact, committed the "previous bad act(s)."
The Court of Appeals found the testimony appropriate because, "[e]vidence of the HIV status of [the defendant]'s sexual partners as well as his knowledge of their HIV status and his own status was highly probative and relevant as to whether he is HIV-positive and knew that he was positive at the time he engaged in sexual relationships with [the victims]." However, X's knowledge of his own HIV status was sufficiently shown by his doctor's testimony of providing X with post-test counseling and by X's own statement to medical personnel. And evidence of the witness's HIV status—as well as his knowledge of that HIV status—could be established by testimony limited to those issues. Moreover, since transmission routes among sexual partners are difficult to establish, it is questionable, at best, that the jury could find that X in fact transmitted HIV to the witness. Testimony that X allegedly transmitted HIV to the witness is precisely the type of evidence the "prior bad acts" prohibition is meant to exclude, particularly with the stigma PLHIV already face.
X also argued that his trial attorney provided ineffective assistance because he enlisted help from the OMSJ, who attempted to show that X was not, in fact, living with HIV and that no reliable HIV test exists. The Court dismissed this claim because the OMSJ only presented an alternative defense, and defense attorneys have wide discretion in creating a defense strategy and selecting expert witnesses.
Conviction
Gorgia man convicted for not disclosing HIV status
A metro Atlanta man was convicted Tuesday of reckless conduct after authorities said he failed to tell a sexual partner he had been previously diagnosed as HIV-positive. X 42, of Stone Mountain, was convicted in Clayton County Court. Two metro Atlanta women have accused X of failing to disclose his HIV status before sleeping with them. X told the court that he didn't have sex with the woman in the Clayton County case, but did sleep with a woman who brought charges against him in Fulton County.
During testimony last week, the woman involved in the Fulton County case told the court she tested positive for the virus in 2012 after she had sex with X, according to the Atlanta Journal-Constitution. The man's attorney has said X may have been misdiagnosed and argued that tests for the virus can be unreliable, and don't provide definitive proof of his status. "When they tell you he tested positive for HIV, what that means is there's an assumption he's HIV-positive. There's no test that can measure that on the face of this Earth," WXIA-TV quoted his defense attorney John Turner as saying.
Dr. Nancy Banks, a physician who testified on behalf of the defense, said many HIV tests are based on the presence of antibodies, which the body creates to try fighting an HIV infection. "They don't know where those antibodies come from," Banks told the Atlanta Journal-Constitution late last week. "They've never been able to isolate the virus from the protein."
Banks is listed as an associate doctor on the website of the Office of Medical and Scientific Justice. Among other things, the California-based private investigation firm provides experts for attorneys representing people accused of exposing others to HIV.
Centers for Disease Control and Prevention officials told The Associated Press in a statement Tuesday that several lab tests can detect both antibodies and antigens — part of the virus itself — to find recent infections earlier than tests that only detect antibodies. RNA tests can detect HIV about 10 days after an infection and before antibodies develop, the officials said. These types of tests are more costly than antibody tests, however, and aren't typically used as a general screening test, CDC officials added. They said doctors may order these types of tests as a follow-up after a positive antibody test. CDC officials also said false positives are rare, but tests may give a false negative reading if a person is tested soon after being exposed to the virus.
In court, X's primary care physician Dr. Courtney Shelton said she diagnosed him with HIV in 2005 and that he used prescription medications to manage the symptoms. The man's defense attorneys said that his crack cocaine habit at the time of the evaluation may have resulted in a false positive test since the pneumonia and weight loss he was experiencing at the time could have been wrongly associated with exposure to the virus. However, Clayton County jail officials also told the court that in 2009, X told them he was HIV-positive and had medications with him when he was booked.
"We are pleased with the verdict," Kathryn Powers, deputy chief assistant district attorney, told the Atlanta Journal-Constitution, adding that the jury was "able to weigh the validity of testimony of people who don't believe AIDS or HIV exist."
X' attorney, John Turner, told the newspaper that he and his client had a reason to bring the validity of the tests into question. "It's hard to override 30-plus years of HIV prejudice and hysteria," Turner said. "We handed them reasonable doubt on a platter but they chose to disregard it."
Charged
HIV infected man charged in sex case.
September 3, 2012
ATLANTA — An Atlanta man is accused of knowingly spreading HIV to two women by sleeping with them without telling them he was HIV positive. The suspect, X, is described as "somewhat of a ladies' man" by William McCray, who told X he was writing a blog about him.