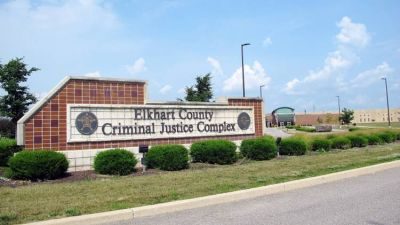 Charged
Elkhart County Jail inmate faces new charges after spitting on two officers
February 27, 2019
An Elkhart County Jail inmate is facing new charges after spitting at two officers.
DX was already in custody for a domestic battery charge. He was taken into custody for an incident back in 2017.
On February 15, police say X was threatening correctional officers when they came into his cell.
When they tried to move him into another cell, he started to resist. He then kicked one officer and spit on two others.
Court documents indicate X is HIV positive, which is why he is now facing two charges of 'battery by bodily waste leading to infection' as well as intimidation.
HIV cannot be spread through saliva.
However, Indiana has a law where if there is intention to expose others to HIV, that suspect can face stricter charges.
According to the Center for HIV Law and Policy, if someone intentionally exposes others to bodily fluid that's HIV positive — which includes saliva — they can face two and a half years in prison.
But if it's towards a public safety official, the charge can be bumped up to six years in prison.
We reached out to the Elkhart County Sheriff's Department and they wouldn't comment on the situation.
An officer did say they understand the heightened risk they face.