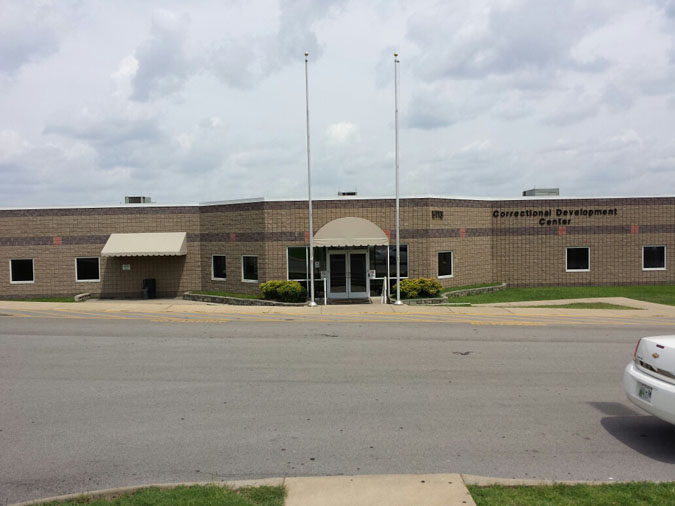 Charged
ICE Detained a Tennessee Man After HIV Exposure Charge
October 30, 2019
ICE Detained a Tennessee Man After HIV Exposure Charge
One Tennessee man is at the nexus of both an increased anti-immigrant sentiment and unjust HIV criminalization laws.
A 29-year-old man, XX, has been arrested and charged with exposing a woman to HIV, a felony charge in Tennessee, according to WKRN, a local ABC affiliate.
According to the local report, the woman charging XX became pregnant with his child in 2015 and claims that she was unaware of his HIV status at the time. A few months after she became pregnant, she says she found a pill bottle and prescription for Atripla (efavirenz/tenofovir disoproxil fumarate/FTC), an HIV treatment pill, among his belongings. The woman claims that XX disclosed his status after she confronted him.
XX was taken to the county jail facility on Monday, Sept. 23, according to the Davidson County Sheriff's Office record, which is available online. XX is not eligible for release and has been detained by Immigration and Customs Enforcement (ICE). Neither the record nor the local news report identify XX as undocumented, but rather just point out that he has been detained by ICE. TheBody was unable to independently verify XX' documentation status.
RJ Robles, a local organizer with Southerners on New Ground (SONG) who also works professionally with Nashville's Latinx community, said they believe that XX' charges and his detainment are connected.
"I do not believe it was a coincidence that it was after his arrest and charge with a felony that immigration authorities were able to put an ICE hold on this case," Robles said. Robles pointed out that XX' case coincides with a recent surge of ICE activity in Tennessee. Earlier in September, an ICE agent opened fire and shot someone while trying to apprehend him in Nashville's Antioch neighborhood. In April 2018, ICE authorities raided a Morristown meatpacking plant and took 97 people away from their jobs.
Although online records indicate XX is currently being held at the Correctional Development Center in Nashville, Robles says that XX was initially held at the Hill Detention Center, the largest ICE detention center in Tennessee.
Robles said it was "very clear" to locals that those in custody at Hill Detention Center are "more than likely going to be deported."
According to People's World, there's a "strong suspicion" that local Nashville authorities are working with ICE.
In Tennessee, it is illegal for a person with HIV to engage in sexual contact with another person without first disclosing their status, according to the Center for HIV Law and Policy. Tennessee's statute criminalizing HIV exposure requires that there be a "significant risk" of transmission for the defendant to be convicted, though the state has prosecuted several people for whom the risk of transmission was zero. In a 2016 case, a 48-year-old woman was charged with criminal exposure to HIV for coughing and spitting at store employees. In Tennessee, a person convicted of HIV exposure is required to register as a sex offender.
ICE has drawn particular criticism for its harsh and inhumane treatment of people living with HIV. In September, a coalition of human rights groups, including the Southern Poverty Law Center, the Transgender Law Center, and the Center for American Progress filed a formal complaint against ICE for its treatment of LGBTQ detainees and detainees living with HIV. They cited ICE's "egregiously inadequate medical and mental health care," which they say violates the U.S. Constitution.
The complaint was filed after news broke that two transgender women living with HIV, Roxsana Hernández and Johana Medina, died after being denied HIV medication while in ICE custody.