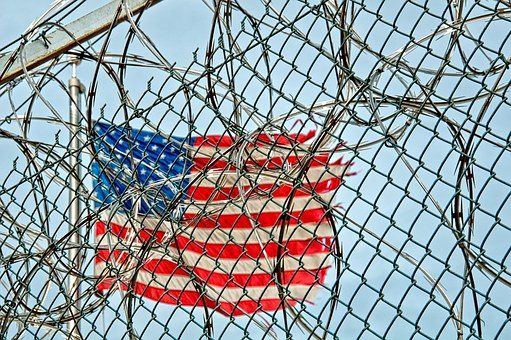 Sentencing
June 7, 2017
Source:
Gaylord Herald Times
GAYLORD — A local woman will go to prison for a minimum of 14 months for failing to inform a sexual partner she was infected with HIV.
AX, a 36-year-old Gaylord resident, pleaded guilty to the charge during her sentencing hearing Wednesday in 46th Circuit Court, concluding a process that originally began in 87th District Court nearly a year ago.
"I guarantee you that I'll never be back in this court for this reason or anything else," she said.
X was originally arraigned last July for multiple counts of using computers to commit a crime, sexual penetration without informing the partner of her sexually transmitted disease and prostitution, accosting and soliciting.
After the case was transferred from district to circuit court, only two counts of criminal sexual penetration were bound over, with Otsego County Prosecutor Brendan Curran agreeing to drop one count if she pleaded guilty to the other.
Curran, in turn, recommended a 12-month cap to her sentencing.
Judge George Mertz turned down that recommendation Wednesday morning, citing communications between himself and X which indicated that she still believed herself to be innocent, and that she pleaded guilty only because she was concerned about the possible outcome of a jury trial.
He said his sentence would be a minimum 24 months, but gave X the opportunity to change her plea to not guilty, allowing her to stand trial.
"I don't even care at this point," X said. "I'm so over it that I'd rather just do it and get it over with. … I don't feel like I'd have a fair trial."
But X did challenge Mertz on the number of offense variables counted against her. "Offense variables" are part of a set of guidelines used in determining the length of a prison sentence.
"I would just plea to you that you reconsider that 24-month sentence," X said. "That's a long time, especially to my life."
She argued that her failure to inform her sexual partner of her HIV status was incorrectly counted against her twice: once under the offense variable of "criminal sexual penetration" and once under "continuing pattern of criminal behavior."
Mertz maintained that he did not violate the sentencing guidelines, and overruled the challenge.
She also challenged an offense variable which held that she engaged in the same criminal sexual penetration more than once in the same 24-hour period.
Curran responded that he believed a police report described two distinct encounters that took place on April 23, 2016, but that he did not have the police report in front of him to prove it, so the court should count in X's favor on that issue.
Mertz upheld X's challenge.
X indicated throughout the hearing that she believed she did take adequate precautions in warning her partners of her condition, but that she should have been more careful to be able to prove that she had.
She also noted that current medical treatment can largely mitigate the risk of spreading HIV to sexual partners, and that she had provided Mertz and Curran with medical research backing those statements up.
In his closing statement, Curran said X has a "stubbornness about her" that could be a cause for concern in terms of public safety, but also asked the judge to consider her health condition in sentencing her.
"I am under the impression that Ms. X has significantly changed and improved her life over the course of the last year … and that she's had an awakening in a way," Curran added.
X broke into tears during Curran's statement.
"Whatever sentence you give me right now, your honor, that was enough," she said. "I really needed to hear that right now. … I've been through so much. I'm always trying to better myself in some way."
Mertz indicated in his closing statement that the law has not fully caught up to science, but said that she still had the responsibility to fully inform her partners of the risks and let them make the decision for themselves.
"I agree with Mr. Curran. I don't think you're an evil person or a bad person," he said. "I certainly agree with Mr. Curran that you've turned yourself around, but I have an interest in protecting public safety. The court has a bigger responsibility to the law."
Arrest
Police: HIV-positive prostitute arrested after not telling sexual partners
June 20, 2016
GAYLORD, Mi. (WPBN/WGTU) — The Gaylord Police Department tells us they are investigating a 36-year-old Otsego County woman for allegedly soliciting sex via a Craigslist ad and not disclosing her HIV-positive status to multiple sexual partners.
Sources tell us more than 70-people responded to X's ad online but it's unclear yet exactly how many of those people followed through with meeting her.
Either way both the Otsego County Prosecutor and Gaylord Police Department say it's a significant public health risk that she failed to tell her sexual partners she was HIV-positive.
In late April X was arrested at a Gaylord motel for an unrelated charge and put in jail.
Through that investigation police learned X had been having sex with a man who was unaware of her HIV-positive status.
"When police told him He was surprised he of course had no idea he had been exposed to that," said Sgt. Frank Claeys with the Gaylord Police Dept.
Police tell us the partners had allegedly been responding to the ad and in some incidents, traded money for sexual services.
X was arrested on a 17 count felony warrant and was arraigned Tuesday. Among the charges she is facing include HIV/AIDS-Failure to disclose, prostitution/accosting and soliciting as well as using a computer to commit a crime.
Otsego County Prosecuting Attorney Mike Rola says the men who responded to X's Craigslist solicitation will not be charged.
If the prosecutor were to charge the men involved he would not be able to call them as a witness and if this case goes to trial, which we're told it's expected to, he will need them to testify.
"That's the reason that Michigan recognizes this as a felony. It's not just the specific single individuals involved it's the other persons who they would come in contact with who could also pass it on. Their partners and their partners partners," Rola said.
The Otsego County Health Department has been notified of the case.
When someone does test positive for HIV they are required by law to notify the health department and any other people they could've passed the virus onto.
X is currently in the Huron Correctional Facility on unrelated charges.