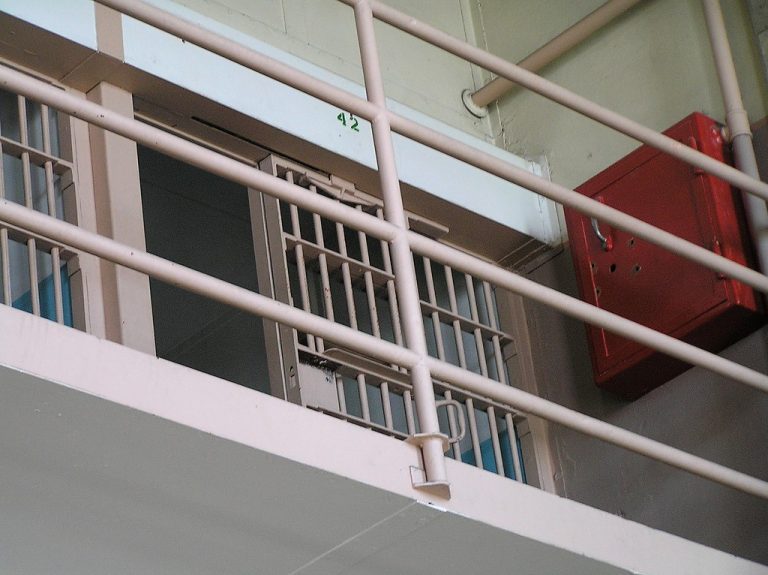 Other
Michigan Department of Corrections agrees to amend policies that dole out harsher punishments to HIV-positive prisoners
November 14, 2018
HIV-positive prisoner was placed in solitary confinement and lost privileges for having consensual sex with another prisoner
The Michigan Department of Corrections has agreed to amend its policies allowing harsher punishments to be handed down against HIV-positive prisoners as part of a settlement related to a 2015 lawsuit.
X, an HIV-positive prisoner in the custody of the Department of Corrections, sued the agency after he was disciplined for engaging in consensual sex with another prisoner. While HIV-negative prisoners found guilty of this offense are generally only subjected to a 30-day loss of privileges, X was moved to a high-security facility and placed in solitary confinement for more than 21 months.
X was also punished with loss of a paid work assignment that gave him a great degree of freedom, loss of personal property, loss of access to educational and religious programming, loss of access to the law library — despite having an active pending appeal in which he was expected to represent himself — and an inability to access the telephone.
Enlisting the help of Lambda Legal and Michigan Protection & Advocacy Service, X sued MDOC, alleging it had discriminated against him based on his HIV status, which is a violation of Section 504 of the federal Rehabilitation Act. After years of legal wrangling — including a partial dismissal and eventual reinstatement of X's lawsuit, MDOC eventually decided to settle out of court.
As part of the settlement, the agency agreed to make "substantive changes" to its policy directive allowing disproportionate punishment of prisoners with HIV without adequate justification. MDOC also agreed to review its other policies, reassess the status of other individuals who were placed in solitary confinement under the old policy, and pay X $150,000.
"While this outcome has taken many years to achieve, it was worth the fight," X said in a statement. "I lost over 21 months of my life to solitary confinement for no good reason because of the prior MDOC policy directive. No human being should have to endure that type of punishment.
"In my case, the directive that led to nearly two years of isolation was based on old science. It was also based on a presumption that did not consider the actual risk of transmission," added X, who takes antiretroviral medication and whose viral load is undetectable. "I am proud that I survived to tell my story. I am also satisfied that I was able to fight for changes in the system that will help other incarcerated people living with HIV in Michigan not experience what I, and others, have."
X's lawyers celebrated the settlement as progress in how HIV-positive prisoners are treated.
"Today's settlement sends a strong message that state departments of corrections that have policies singling out incarcerated people living with HIV must comply with federal disability law," Richard Saenz, a senior attorney and criminal justice and police misconduct strategist with Lambda Legal, said in a statement. "Under the settlement, the MDOC must certify whether the prisoner's behavior presented a significant risk of HIV transmission. We are pleased with the outcome, not only for Mr. X, but also for other incarcerated people living with HIV in MDOC custody."
"Updating corrections policies to include the latest science about HIV and its transmission are an important step in the ongoing work of de-stigmatizing HIV," Scott Schoettes, the director of Lambda Legal's HIV Project, said in a statement. "Like state laws that unjustifiably criminalize the sex lives of people living with HIV, these policies in correctional settings have not kept up with the science and the benefits of consistent medical treatment, which makes it impossible to transmit HIV."
"Advocating for and protecting the legal rights of people with disabilities in Michigan is the state-designated work of the Michigan Protection & Advocacy Service," MPAS Staff Attorney Chris Davis added. "No one's HIV status should result in policy decisions and draconian punishments predicated on outdated information and science."