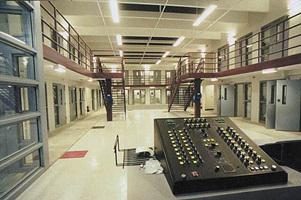 Charged
Man who intentionally infected a woman with HIV is facing additional charges
December 19, 2019
SPRINGFIELD, Mo. – A man already facing charges of intentionally infecting a woman with HIV is now facing additional charges.
M.P. is still facing charges of recklessly infecting another person with HIV and tampering with a witness.
Those were filed back in February after he allegedly had sex with a woman in 2018 without telling her he was HIV positive.
M.P. had allegedly been given a positive test result for HIV back in 2010.
The new charges include two counts of recklessly infecting another person with HIV.
Online court documents show that those charges are connected to incidents from 2018 but it is not clear if those incidents are connected to the same woman.
He is set to appear in court for the February charges, tomorrow, Dec. 20.
Prosecution
[Udate]US: Missouri man pleads not-guily to two felony charges for alleged HIV transmission
May 31, 2019
Many seek HIV testing after Springfield man is accused of recklessly spreading virus
 SPRINGFIELD, Mo. A Springfield man accused of recklessly spreading H-I-V was in court Friday morning. X is being held in the Greene County jail, and appeared for the first time in Greene County Circuit Court, pleading not guilty to two felony charges.
Police reports say X has been HIV positive since at least December 2010, but he didn't tell the woman. Now, Springfield Police say they have a total of seven reports against him.
"We ended up, you know, with about 30 folks coming in to get tested that commented that they were connected with him or they were connected with someone who had contact with him, sexual contact with him," says APO executive director Lynne Meyerkord.
Meyerkord says the news spread quickly through the media, and staff even did community outreach. "This individual worked at a couple of bars in town that had a lot of traffic and a lot of people who were younger, so it was important to get the word out," Meyerkord says.
The purpose of their outreach has been to encourage people to come in for free HIV testing. "In a situation like this, people realize, oh my gosh, I may be at risk here, so there was quite a run on people getting checked out," says Meyerkord, "which was really helpful and really heartening, because people are paying attention and realize that they need to be tested and there's something they can do about this."
APO staff say there have been huge advancements in HIV treatment over the last 30 years that are extending lives and preventing transmission. "In this day and time, there are so many things that can be done to prevent transmission, and if folks will get tested, and if they are positive, if they will get on treatment and stay on treatment," says Meyerkord, "they're not at risk for transmitting the virus, which is kind of our hope for ending the epidemic."
X's next court appearance is now scheduled for July 15th. Police say each case against X could bring a separate charge, but no other charges have yet been filed.
X was arrested and charged in February for recklessly infecting a woman with HIV, then offering her money to drop the charges. Police say the woman met X online, had sex with him, and later ended up in the hospital, testing positive for HIV.
Charged
US: Missouri man charged for alleged HIV transmission
February 21, 2019
Source:
Springfield News Leader
Springfield man charged with infecting woman with HIV, then trying to pay her off
A Springfield man has been accused of infecting a woman with HIV and then offering her money to not cooperate with law enforcement.
MX, 36, was charged Wednesday with two felonies — tampering with a witness in a felony prosecution and recklessly infecting another person with HIV.
The HIV charge is a Class A felony that carries a possible life sentence.
According to a probable cause statement in this case, X has been HIV positive since at least 2010, when he tested positive in Illinois.
In March 2018, the statement says X had unprotected sex with a woman in Springfield without telling her he was HIV positive.
The woman was hospitalized later that month, and she learned she was HIV positive. The woman had been tested a few months earlier and she did not have any sexually transmitted infections, according to the statement.
Once police became involved in the case, X allegedly offered to pay the woman money he was getting from a legal settlement if she would not cooperate with the prosecution.
X is being held in the Greene County Jail on $50,000 bond. He does not have an attorney listed for this case.
In a court filing, prosecutors say X is "an ongoing danger to the community" because he recently posted an ad on Facebook asking for cuddles.
During the HIV epidemic of the 1980s, many states implemented laws related to HIV exposure. As of 2018, Missouri was one of 26 states that still had laws criminalizing HIV exposure, according to the Centers for Disease Control and Prevention.