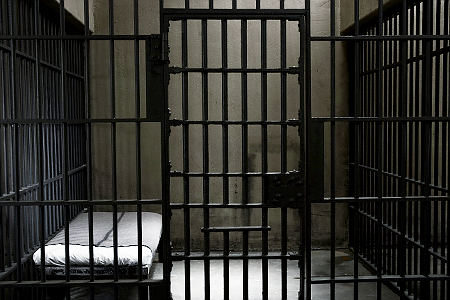 Charged
Ohio man charged with assaulting officer using HIV-positive urine
February 18, 2017
Source:
The Daily Non Pareil
An Ohio man is facing a felony assault charge after authorities said he threw a milk carton of reportedly HIV-infected urine on a detention officer in Council Bluffs.
CX, 52, of Youngstown, Ohio, is charged with assault by inmate with bodily fluids or secretion, a Class D felony punishable by up to five years in prison if convicted.
His preliminary hearing was Friday, and his bond is set at $10,000.
Investigators said X told them he had an incident with another inmate earlier in the day, the report reads.
"X advised he had filled a milk carton with urine and was going to try to throw it on the other inmate through his tray slot in his door," the deputy wrote.
When X saw the inmate coming, he executed his plan but erred in his aim, hitting the detention officer on accident, reportedly getting urine "all over" the officer.
The alleged victim, a detention officer, said he had the tray pass door open to give out medication to the cell X was in, when X threw the carton of waste matter onto him.
An employee with the Pottawattamie County Sheriff's Office said no one could comment on if the detention officer contracted HIV as a result of Xs' alleged actions, although HIV cannot be transmitted through urine.
Online court records indicate Scott Strait has been assigned as Xs' public defender. Strait declined to comment.
Clarification: An earlier version of this story failed to indicate that HIV could not be transmitted through urine. Accordingly, the line including Iowa's criminal statute regarding HIV infection has been removed from this story.