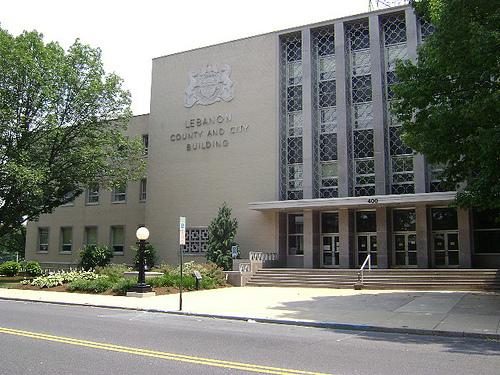 Sentencing
Shoplifter with HIV sentenced for assault
April 21, 2016
Source:
Lebanon Daily News
A 26-year-old Lebanon who is HIV positive was sentenced to prison for biting a department store employee who caught him shoplifting a baseball cap.
"He's HIV positive and he bit a security guard. He's going to jail," Judge Bradford H. Charles said before sentencing KX on Wednesday.
X was sentenced to Lebanon County prison for eight months to two years and fined $600 for three counts of aggravated assault, two of simple assault, and one each of resisting arrest and recklessly endangering another person. He was found guilty of the charges at a March 10 trial.
The district attorney's office also sought restitution of more than $77,500 for the insurance company that covered two Boscov's security guards, but Charles said the defense can file a motion for a hearing on the amount to be scheduled at a later date.
"I recognize I did something stupid," X said.
The judge said X made a choice to try to steal property from Boscov's. When a security guard confronted him, X, knowing he is HIV positive, struggled and bit the security guard instead of complying, Charles said.
"I'm sorry I don't characterize that as a simple mistake," the judge said.
Charles said that although X only has a minor prior record, this incident was serious because he exposed police officers and security guards to the HIV virus.
Conviction
Texas man convicted of DUI, endangering kids
March 11, 2016
Source:
Lebanon Daily News.
On Thursday, a jury convicted KX, 26, of [xxx]., Lebanon, of three counts each of aggravated assault and simple assault, four counts of recklessly endangering another person, and one each of resisting arrest and disorderly conduct. He was found not guilty of one count of recklessly endangering another person.
He was charged with biting a store security officer at Boscov's in the Lebanon Valley Mall in West Lebanon Township on May 23 while he was being arrested for retail theft. After he was placed in a police car, he told police that he is HIV positive. Two other security officers were also injured.
Charles set KX's sentencing for April 20.