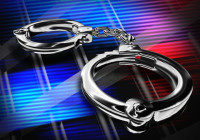 Charged
Suspect charged with possibly passing HIV on to victim
February 8, 2017
DAVENPORT, Iowa – A Davenport woman is charged with possibly passing HIV on to a victim during a fight.
The incident happened on Tuesday afternoon in the 1400 block of Jersey Ridge Road.
According to police reports, KX, 45, assaulted another woman, hitting her in the face and biting her arm, causing it to bleed.
Police say X admitted that she knows she is HIV positive, putting the victim at risk of infection.
X is in custody in the Scott County Jail on a cash-only bond of $25,000 and charged with assault with injury and criminal transmission of immune deficiency virus.
There is no word on the victim's condition.